Holly Willoughby Is Phillip Schofield's New This Morning Copresenter Replacing Fern Britton As She Leaves After Ten Years
Holly Willoughby Is Phillip's New This Morning Copresenter!
Phillip Schofield has announced that his new copresenter on This Morning will be Holly Willoughby! Holly's very excited about her fantastic new job, saying: "This Morning has always been the ultimate dream job for me. To spend my days sat next to Phil on the sofa just makes it that bit extra special. Now I just can't wait for it all to start." Fern Britton is leaving after ten years on the show, and on his official website Phillip said: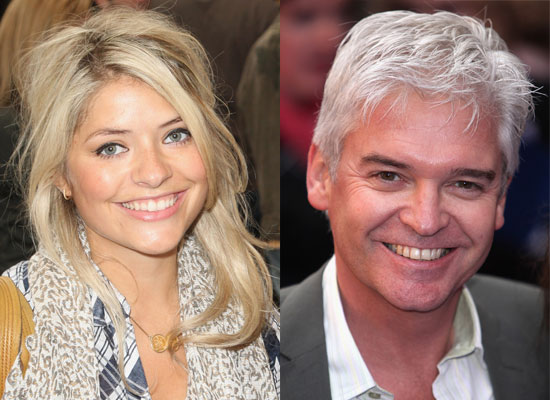 At 2.30pm today the deal was done and Holly became my new This Morning partner. Perfectly timed, as I was having my photo taken for the opening titles for the new series, which starts in September. Holly immediately jumped in to a car and came to the This Morning studios where we all had a couple of bottles of bubbly waiting for her arrival. Everyone adores Fern and will miss her enormously but Holly Willoughby was at the top of everybody's list to pick up where Fern leaves off. She filled in for Fern a few months ago and from that moment on everybody knew she was the obvious number one choice. This Morning is a very close-knit family not only in the studio but the audience as well and for that reason, Holly is perfect.
Holly not only filled in for Fern on the sofa, but also works with Phillip on Dancing On Ice, so they're a natural presenting partnership. But what do you think — is Holly a fantastic replacement for Fern? Let me know!