How Amy Poehler Is Keeping Knope Alive With Her Role in Inside Out
Amy Poehler is obviously relishing her first visit to the Cannes Film Festival, but don't suggest that just because she's known more for her sense of humour than her dramatic chops that she doesn't deserve to be here. A reporter at the official press conference for her new Pixar movie Inside Out learned that lesson yesterday afternoon. He asked if, as a comedic actor, she thought she'd ever have a film at Cannes. Amy looked a bit surprised before she answered: "Sure! Yeah, why not." She later elaborated: "I guess that comedy and drama — [which] this film is such an example of — they live so much together. Comedy makes you feel very big feelings."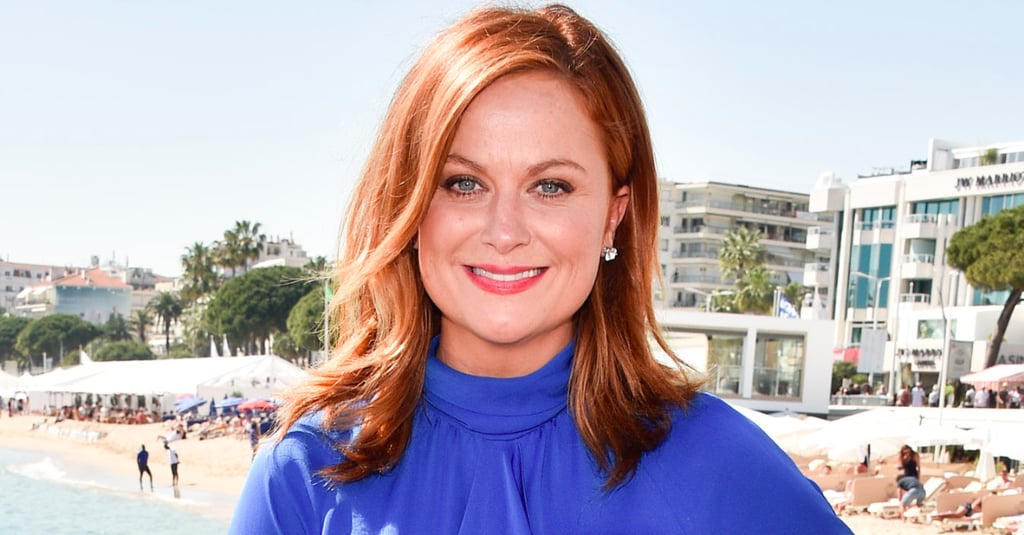 Critics have been lauding the latest Pixar offering's blend of humour and heart, making it one of the most well-received films on the Croisette this year — animated or not. Amy plays Joy in the film, which takes viewers inside the mind of an 11-year-old girl named Riley and introduces them to her emotions, voiced by Amy, Bill Hader, and Mindy Kaling, just to name a few. This morning, at a New York Times Talk in Cannes, Amy couldn't help but make a quip about her absent costar Bill. "Bill Hader plays Fear and wishes he could be here, but he says he's too fancy and too big for it. Bill is on the moon with Bob Dylan, and he's like, 'I'm sorry, it's just the two of us here at our own film festival.'"
On a more serious note, Amy said that playing Leslie Knope on Parks and Recreation for so many years actually helped her understand her movie character as the personification of happiness, and she didn't mind drawing a comparison between the two. "Having played Leslie Knope for along time, I thought, I know that feeling. That feeling of positive blindness that can happen . . . What joy does in the film is kind of trucking ahead and not standing still. I feel like she's the most American of the emotions. She's really young and exuberant, but she doesn't really pay attention to details and she's not a good listener," she said, later adding, sarcastically: "I only have one character that I play."
The movie does seem a natural fit for Amy, who also runs the Smart Girls organisation, which is dedicated to empowering young girls. "Mindy was talking about this yesterday, which is so true: it's just so refreshing to have our protagonists be a young girl, because it's still a very undiscovered world," she said.
"Also, the age Riley is is that wonderful age before puberty starts and the world is your oyster . . . Riley is still in that sweet spot where young girls, you almost wish they could always stay. We tend to overdramatise or sexualise or create conflict among young girls, and it's so refreshing to have this girl, in this body, during this time, in the film."