How Close Is Adele to the EGOT?
If Adele Ever Wins an Emmy and a Tony, She'll Join a Rare and Impressive Hollywood Club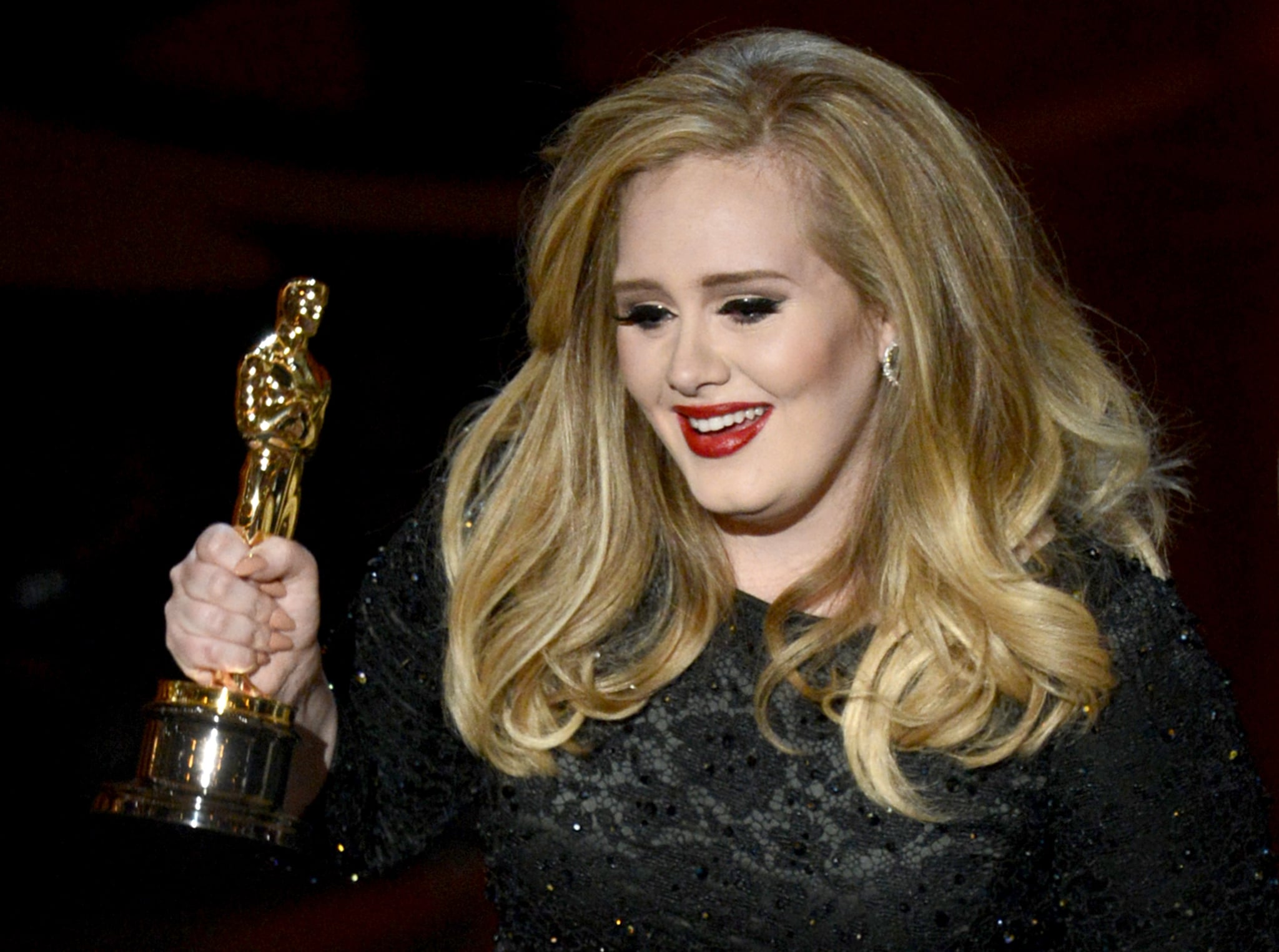 Winning an Emmy, a Grammy, an Oscar, or a Tony is nice and all, but what if you win all four? Scoring an elusive EGOT is a feat that only 12 people in Hollywood have been able to pull off so far: Audrey Hepburn, Richard Rodgers, Helen Hayes, Rita Moreno, John Gielgud, Jonathan Tunick, Marvin Hamlisch, Mel Brooks, Mike Nichols, Whoopi Goldberg, Robert Lopez, and Scott Rudin. Could Adele be next? Maybe.
There are quite a few people, like Denzel Washington and Kate Winslet, who are close to taking home the so-called "grand slam" of show business, and Adele is one of them. Unless you've been living under a rock since 2009, you know she's made a habit of sweeping the Grammys every year she puts out an album (and sometimes even when she doesn't, in one case). So far she has 15 under her belt, as well as one Oscar for "Skyfall," her song on the James Bond film's soundtrack in 2014. If she can somehow win an Emmy and a Tony, she'll be lucky number 13 on the list.
Now the real question is: how likely is it that she'll be able to win an Emmy and a Tony? Adele hasn't shown any interest in acting so far (unless you count her recent role as "Crazy Woman at Jamba Juice"), but both award shows have categories that where her musical brilliance could shine. For instance, the Creative Arts Emmys has an outstanding original music and lyrics category, and we could totally see her going the route of Elton John one day and scoring a Tony Award-winning musical. Only time will tell, but if Adele has proved anything throughout her career, it's that there's nothing she (and her vocal chords) can't do.