How Did Angelina Jolie and Brad Pitt Meet?
The Beginning of Brad and Angelina's Romance Depends on Who You Ask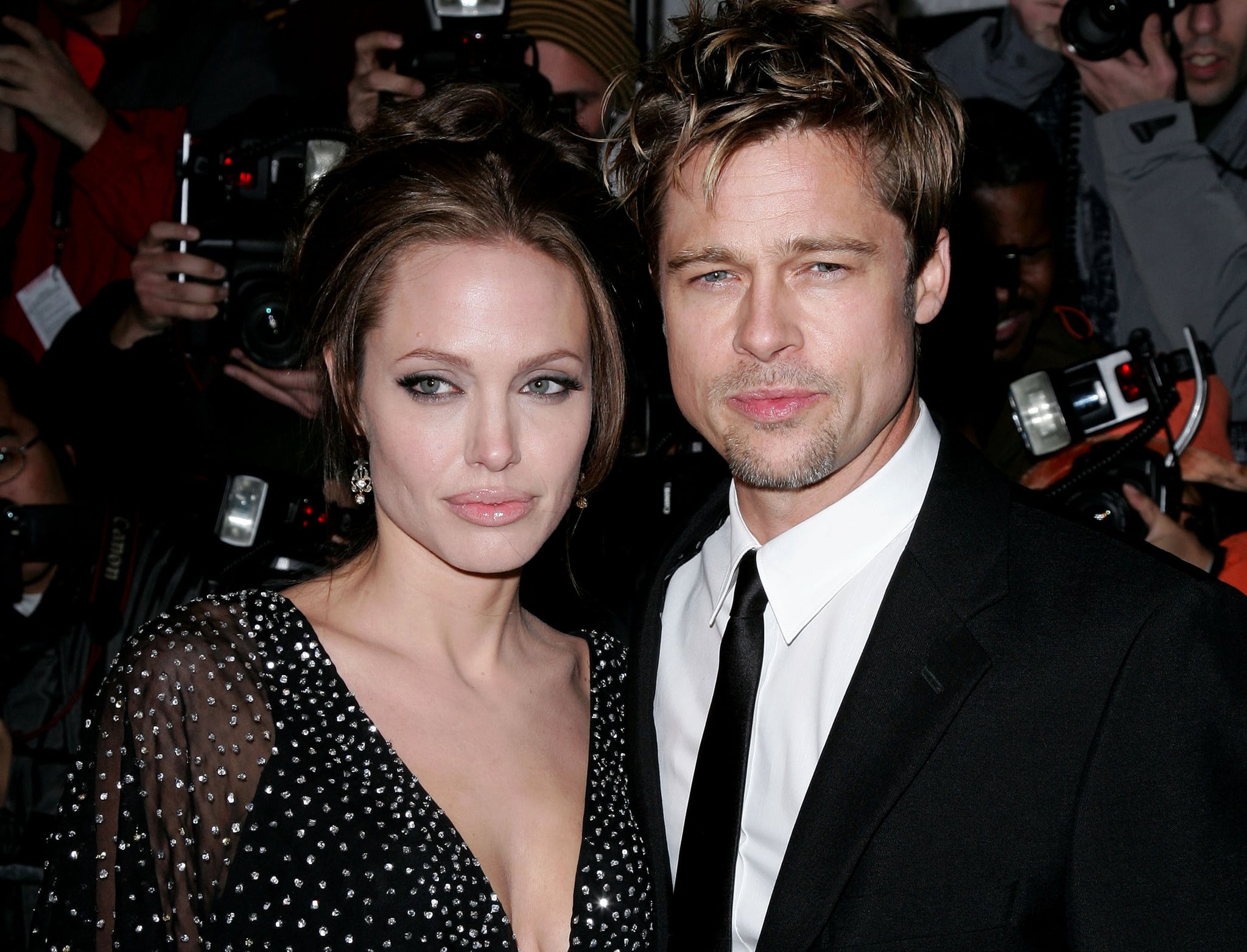 Brad Pitt and Angelina Jolie are currently in the midst of a divorce, but once upon a time, they were one of the biggest power couples in Hollywood. Brad and Angelina tied the knot in France in August 2014, but their romance actually began long before then. The duo, who has six kids together (Maddox, Pax, Shiloh, Zahara, and twins Vivienne and Knox), first got together after meeting on the set of 2005's Mr. and Mrs. Smith. While it may seem harmless enough, Brad was technically still married to Jennifer Aniston. The pair insisted there was no affair, and Angelina even told Ann Curry in a Today show interview that she could never forgive herself if she was ever intimate with a married man "when my own father cheated on my mother." "I could not look at myself in the morning if I did that. I wouldn't be attracted to a man who would cheat on his wife."
Angelina also told the New York Post that "it was clear [Brad] was with his best friend, someone he loves and respects" and said they formed "this strange friendship and partnership." It wasn't until they started wrapping up the film that sparks began to fly. "It took until, really, the end of the shoot for us, I think, to realise that it might mean something more than we'd earlier allowed ourselves to believe. And both knowing that the reality of that was a big thing, something that was going to take a lot of serious consideration." According to Angelina, they remained "very, very good friends" from the time the movie was done in 2004 until after Brad and Jennifer announced their split in January 2005. However, Brad told Rolling Stone in 2008 that his favourite Angelina movie is Mr. and Mrs. Smith because "I fell in love."