How Did Dan Die on Roseanne?
In Case You Forgot, This Is Exactly How Dan Died in Roseanne's Series Finale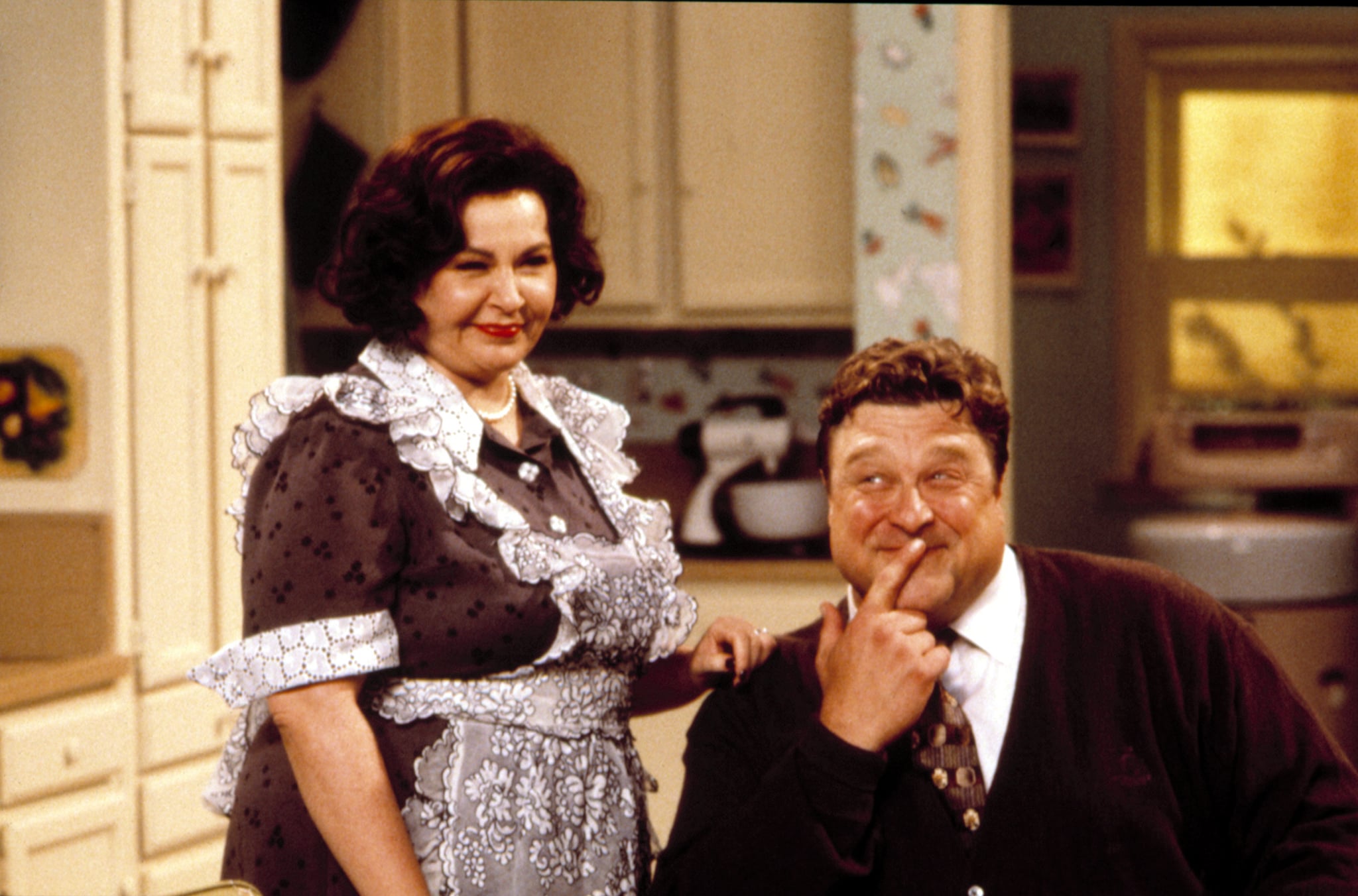 Dan (John Goodman) might be alive and well in the Roseanne reboot, but those of us who can remember the 1997 series finale know that his character definitely kicked the bucket. In case you need a refresher on how Dan died before we head into the new episodes, allow us to take you for a quick stroll down memory lane.
In the ninth and final season, in episode 24, Roseanne reveals that Dan died after suffering a heart attack at Darlene (Sara Gilbert) and David's (Johnny Galecki) wedding in the previous season. Although Dan has an affair outside of his marriage in the last season of the show, in the end, it is revealed to be a fictitious event made up in Roseanne's mind, along with the fact that she did not win the lottery, either. In the finale, we also learn that the entire series was based on a book that Roseanne was writing about her life, only she had changed the details for parts of her life that she didn't like. Bizarre, we know.
Even Goodman found the whole thing mind-boggling. While speaking to Entertainment Weekly about the upcoming reboot, the 65-year-old-actor said he didn't care for the finale. "It was irrelevant. It was just silly," he told the publication.
According to recent set photos, we can confirm that the majority of the original cast will return in some capacity. What we don't know is how the show will address Dan's sudden resurrection. Goodman teased the fun twist at a Television Critics Association press event earlier this month, saying, "I thought it was a clever way to do it, to handle it and get it out of the way."
The show also hinted at Dan's death in a tongue-in-cheek way in one of the hilarious trailers for the reboot. While details are still trickling in, check out everything you can expect to see when the Conner family and associates return to ABC in March. Until then, stay safe out there, Dan.