How Did JonBenet Ramsey Die?
The Details of JonBenét Ramsey's Death Are Just as Chilling as They Were in 1996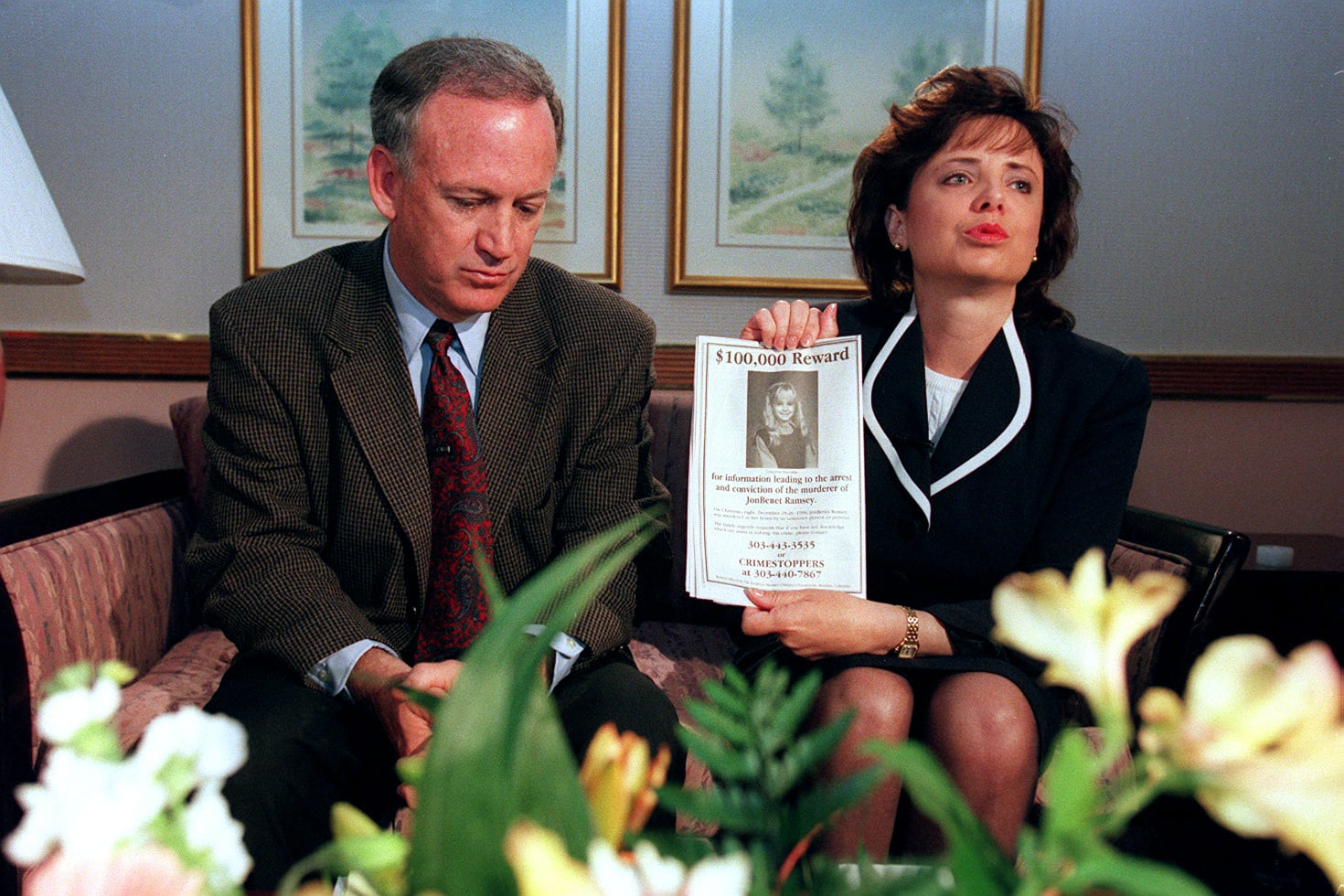 The case of JonBenét Ramsey has sparked a renewed interest over the past year thanks to a handful of recent TV specials that have shed more light on her tragic death. Most recently, the Netflix feature-length documentary Casting JonBenét was released — it's a hybrid of fiction and nonfiction that aims to figure out just why the legacy of this unsolved crime still captures the nation's attention. The 6-year-old beauty queen was killed in December 1996, and while her attacker has never been found — suspects have ranged from her parents, John and Patsy Ramsey, to her older brother Burke Ramsey and schoolteacher John Mark Karr, who falsely confessed to the crime — the details of JonBenét's murder are just as chilling as they were 21 years ago.
Make no mistake about it: JonBenét was brutally murdered. The little girl was found wrapped in her white blanket with a nylon cord around her neck, her wrists tied above her head, and duct tape over her mouth. An autopsy of JonBenét's body later revealed that she was struck in the head with a blunt object, which knocked her unconscious. Sometime between 45 minutes to two hours after she was knocked out, she was strangled to death with a garrote made from a piece of cord and the handle from a broken paintbrush. Patsy Ramsey alleged that JonBenét was not wearing the same clothing she went to bed in. The official cause of death was "asphyxia by strangulation associated with craniocerebral trauma," and police later confirmed that she had also been sexually assaulted.
In December 2003, investigators retested a blood sample found on JonBenét's underwear, which was revealed to belong to an unidentified male who was not related to the Ramsey family. In 2008, Burke, along with parents John and Patsy, were officially cleared in the case. To this day, investigators have not been able to identify who the DNA belongs to, and the case remains open.