How Did Liam Neeson and Natasha Richardson Meet?
Liam Neeson and Natasha Richardson's Romance Is a Lesson in Love For Non-Believers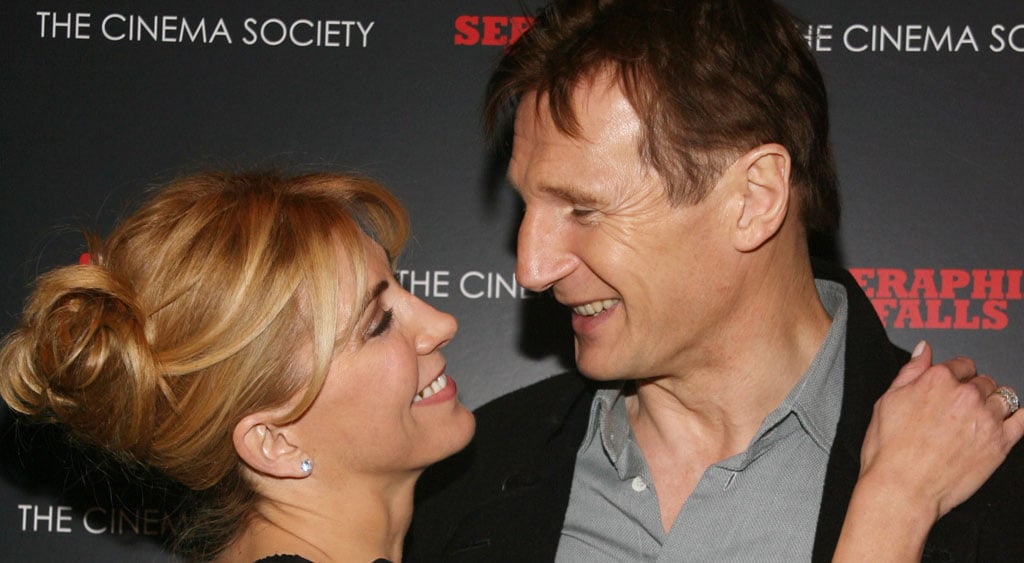 Natasha Richardson tragically passed away in 2009 from a head injury following a skiing accident, but her romance with husband Liam Neeson is one that continues to inspire people to this day. The two stars tied the knot in 1994 and welcomed two sons, Micheál and Daniel. While they were clearly an adorable couple, the beginning of their love story was actually pretty dramatic. Natasha and Liam first met in 1993 while starring in the Broadway revival of Anna Christie. At the time, Natasha was married to producer Robert Fox, and Liam was known as a Hollywood ladies' man who had been previously linked to stars like Helen Mirren, Julia Roberts, and Brooke Shields.
Their chemistry was undeniable on stage, and a month after closing night, Natasha ended her marriage. "It was not an easy time when I met Liam," she later told the Daily News. "Working with him, what happened between us, and that becoming public knowledge in conjunction with my marriage falling apart, was kind of bad timing. So what can I say? Obviously I fell very much in love with him." She also wasn't phased by his playboy reputation, adding, "I'm pleased that women fall in love with him, because I know why."
But despite their obvious affection for each other, they remained in limbo until the actress decided to take matters into her own hands. Liam sent her a note for her 30th birthday while he was away filming Schindler's List, writing, "You're catching up with me. Lots of love, Oskar," referencing his character. Natasha was bummed by the obvious lack of enthusiasm, and reportedly wrote back, "This is like a letter from a buddy. What is our relationship?" Her response lit a fire under Liam, who later said, "That was when I knew I really loved this person. I thought, 'This is real and genuine and is something that has to be protected.'" Natasha then hopped on a plane to join Liam while he finished filming, and they were married not long after.
Image Source: Getty / Sylvain Gaboury