How Did Millie Bobby Brown and Romeo Beckham Meet?
Wait a Minute — How the Heck Did Millie Bobby Brown and Romeo Beckham Become Friends?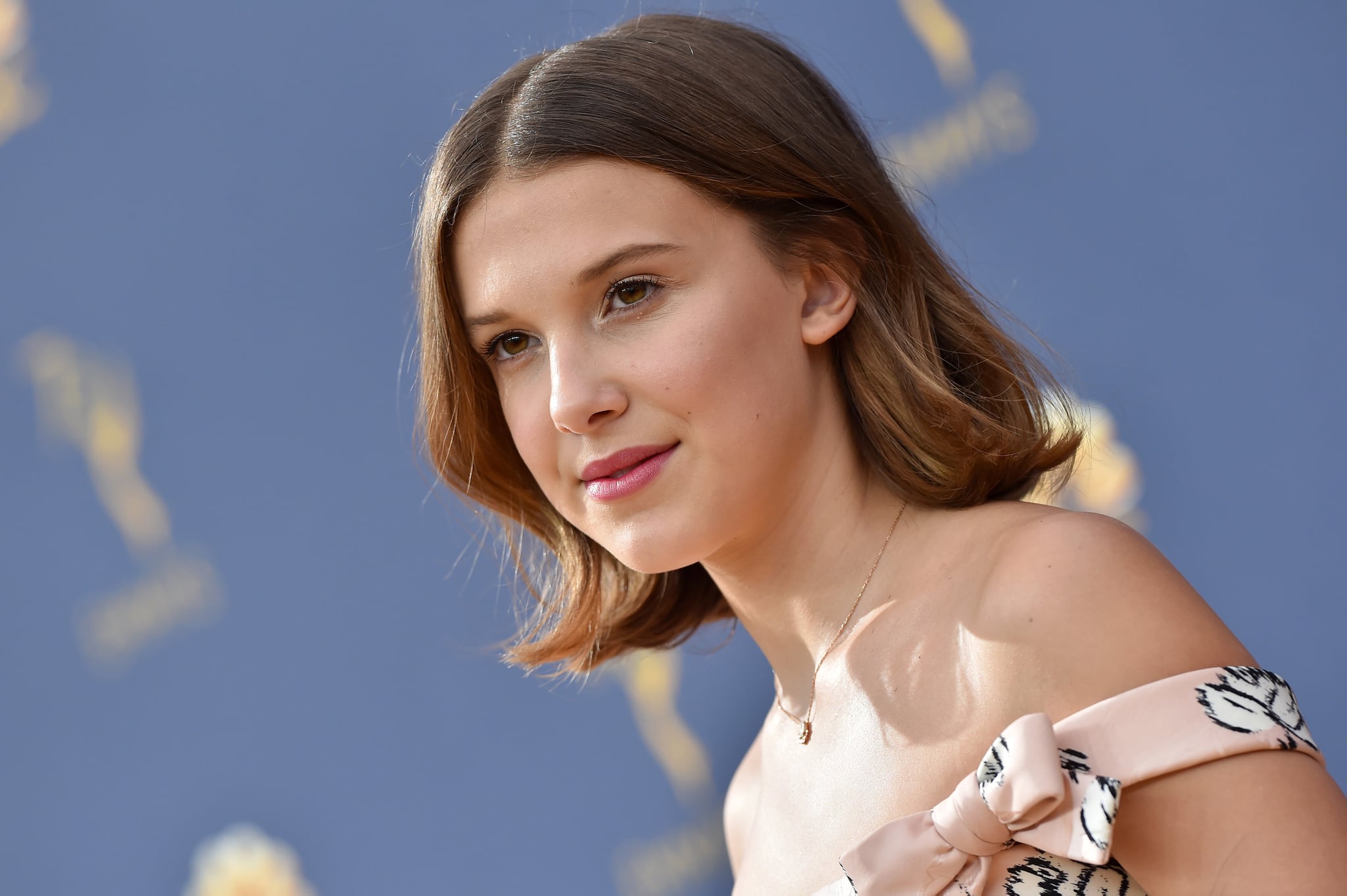 Not only does Millie Bobby Brown have the best red carpet style of any 15-year-old ever, she's now hanging out with the son of Victoria Beckham, who's one of the most stylish women we know. The insanely cool Stranger Things star and the second-oldest child of David and Victoria Beckham are apparently pretty good friends, and now we're wondering when the heck Posh Spice's youngest son became old enough to drive. Romeo Beckham is just a year old than Millie, and their burgeoning friendship allegedly has former Spice Girl Victoria's stamp of approval (as well as ours).
Reportedly, a close family friend has confirmed that the two have been spending more time together, with the source adding, "Posh has given it the seal of approval as she is a big fan of Millie's." The pair has also dropped small hints about their friendship on social media, with Millie sending Romeo birthday wishes on her Instagram story all the way back in September of 2018. She's even reportedly pals with Romeo's older brother Brooklyn's girlfriend Hana Cross, so it seems that everyone in the Beckham's inner circle is a fan. But how exactly did Millie and Romeo even meet?
UNICEF's youngest-ever Goodwill Ambassador was first introduced to the Beckham family back in December of 2016, when she and football star (and our forever crush) David Beckham presented an award together at UNICEF's 70th anniversary gala and shared a hug onstage. Millie later posted a pic of her and David on her Instagram, saying she would "remember this evening for the rest of my life," though apparently meeting David's son also made an impression on her. It would be a while before the two started hanging out, but we imagine that Romeo is pretty pleased with his dad for making the introduction.