How Did Ricky Martin Meet Jwan Yosef?
Ricky Martin and His Husband Waited How Long Before They Actually Started Dating?!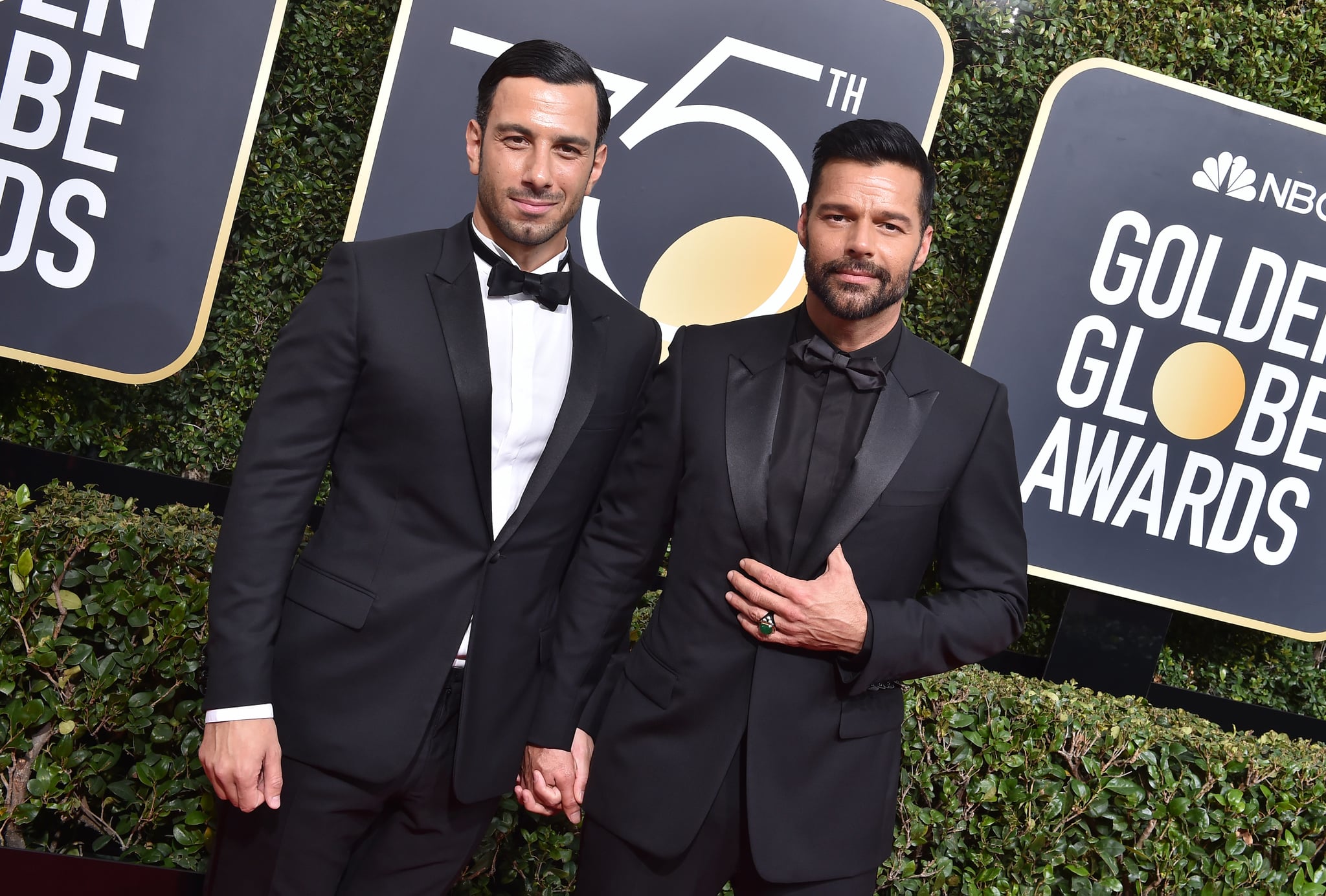 Ricky Martin took the world by surprise when he confirmed he had tied the knot with Jwan Yosef. The couple got engaged in November 2016 after dating for seven months when the 46-year-old singer popped the question with matching rings. Before the two got secretly married, Ricky was very clear that he knew it "was special" from the moment they met, but that first encounter wasn't actually how their relationship began.
In an interview with Attitude, the Puerto Rican heartthrob revealed it actually took some time for Ricky and Jwan to start building a relationship. "I contacted him, and we talked for six months," Ricky explained. "We were just sending messages, talking about life and existential issues. Nothing sexy, nothing sexual. It's not that he was sending me sexy pictures and vice versa, I swear. But when I first saw him, I said, 'I am going to marry this guy.' And apparently, he said exactly the same thing," he said. "Obviously, he only told me this later on; you have to keep it to yourself at first! But I lost my breath when I saw him. Six months' build-up and it was very romantic."
Now, the couple are parents to twin boys Valentino and Matteo, who were born via surrogate in 2008, and live in a gorgeous home in Beverly Hills. Since they started dating, the duo haven't been shy about flaunting their love all over social media and on the red carpet. For Ricky, the public nature of their relationship is important because he wants to inspire other gay men to live their lives openly.
"We love it! It's not even for us; it's for our kids. It's for my kids to look at us on that red carpet and say, 'Ah, those are my daddies, how cool!' And to boost my children with self-esteem and let them understand how amazing it is to be part of a modern family," he said. "We know that we carry this flag and if we're going to carry this flag, let's sway this flag really loudly. Because at the end of the day, we're proud of who we are. Just being visible is a lot of help. That's my activism. Every time I post a picture of me and my husband on Instagram, that's my activism. And we'll keep fighting."