How Did Selena Gomez and The Weeknd Meet?
There's a Chance Justin Bieber Is Responsible For Selena Gomez and The Weeknd's Romance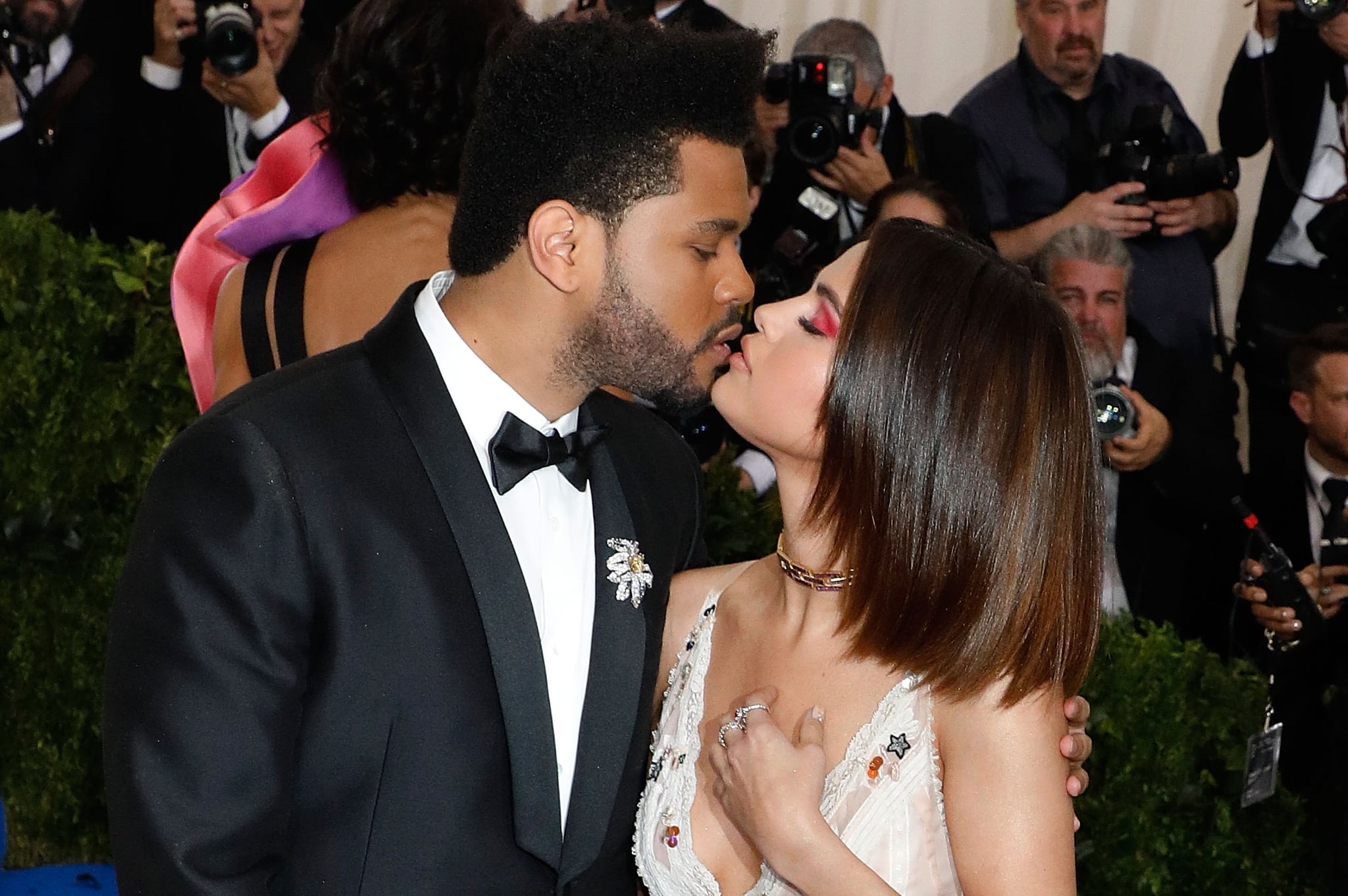 Selena Gomez and The Weeknd nearly caused a nationwide frenzy when cameras caught the two kissing outside of Giorgio Baldi restaurant in LA back in January, just two months after the "Starboy" singer split from longtime girlfriend Bella Hadid. While many were surprised about the unlikely pairing, it turns out that the couple is connected in more ways than one. Selena and The Weeknd first met at the 2015 Victoria's Secret Fashion Show and sparks reportedly flew. Both Selena and The Weeknd performed at the event along with Rihanna, but he was still dating Bella at the time — and Selena had been linked to Samuel Krost — so nothing came of the meeting.
There is a slight chance that Selena may have met The Weeknd through Taylor Swift, Bella's sister Gigi Hadid, or Bella herself, seeing as they all used to be friends. Although sources are now claiming that Selena and Bella "were never good friends to begin with," the two did used to follow each other on Instagram. Shortly after those PDA photos surfaced, Bella hit the "unfollow" button on Selena's profile and seemingly responded to the news on social media by posting a photo of herself flipping the middle finger.
Selena has been a fan of The Weeknd's for quite some time now, so there is also a tiny possibility that she met The Weeknd through her ex-boyfriend, Justin Bieber. Before Justin slammed the fellow Canadian singer and called his music "wack," there was a time when the two were actually friends. In November 2015, Justin and The Weeknd were spotted hanging out backstage at the American Music Awards, and just a day before the show, Justin was seen out with Selena in Beverly Hills. During a radio interview with John Garabedian that same year, Selena couldn't help but gush over The Weeknd's music, saying, "I'm obsessed, obsessed with The Weeknd's new album. I think he's doing such cool stuff lately and, obviously, he's been on fire, so I'm a huge Weeknd fan." However the two actually met, it's pretty clear how happy Selena and The Weeknd make each other.