How Did Tupac Shakur and Biggie Smalls Meet?
How Did Tupac and Biggie Meet? Here's the Song That Brought Them Together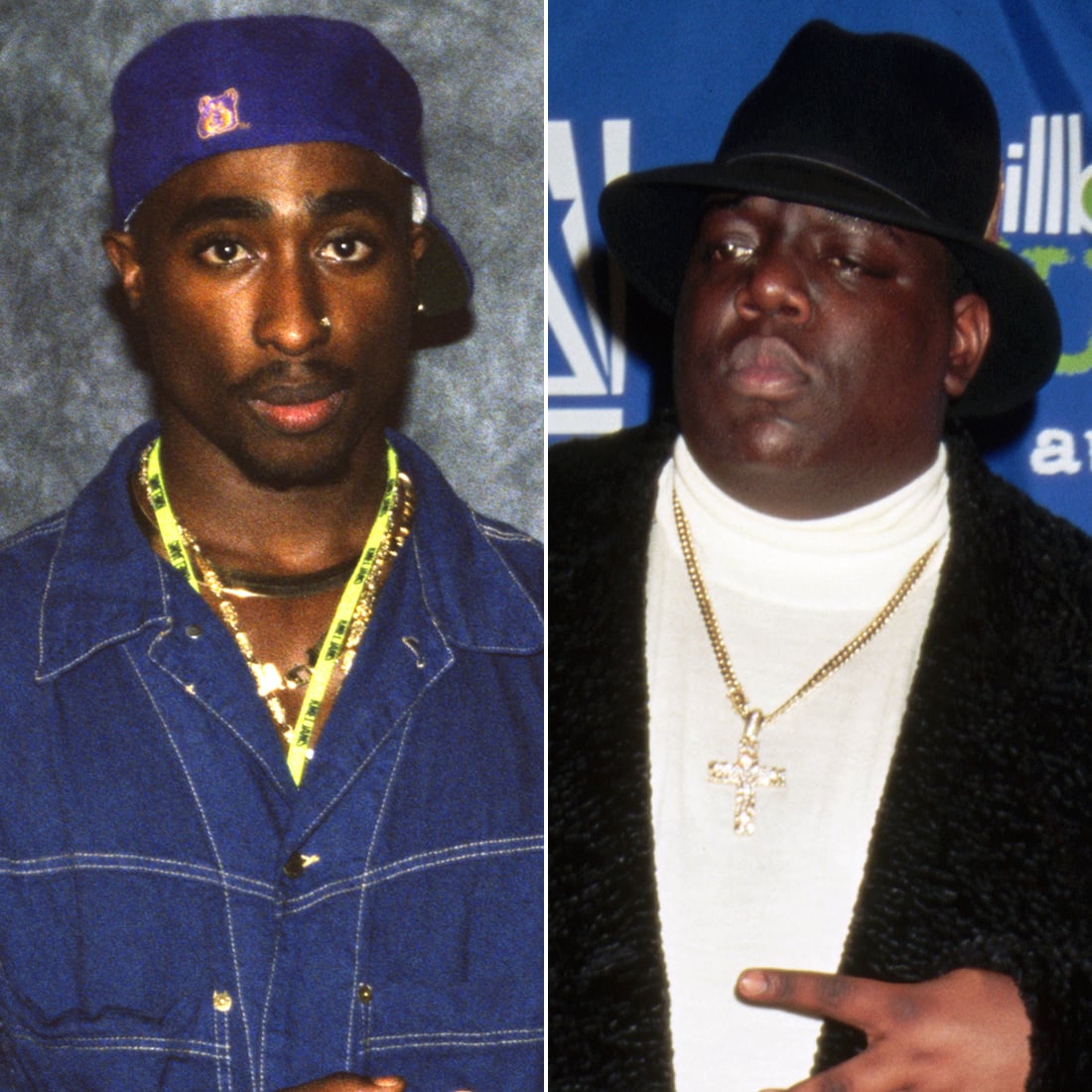 Tupac Shakur and Notorious B.I.G. may have had one of the biggest rivalries in hip-hop, but their relationship actually started off as a friendship. In fact, one of Biggie's first singles, "Party and Bullsh*t," helped bring them together.
While on the set of Poetic Justice in 1993, Tupac had been playing Biggie's song on repeat. Biggie, who was just getting started in the music industry, was apparently flattered since Tupac had already been in the game for a while and ended up meeting with Tupac after at his LA home. The rappers "clicked" immediately and Biggie "always thought it was a Gemini thing," given that his birthday was on May 21, 1972, and Tupac's was on June 16, 1971.
From that moment on, Biggie and Tupac "were cool" and they developed a "teacher-student" relationship — that is, until Nov. 30, 1994, when Tupac was robbed and shot at Quad Studios in NYC. Tupac reportedly believed that Biggie had prior knowledge of the attack and that he also knew who was behind it. They never got the chance to repair their friendship before Tupac was murdered in Las Vegas on Sept. 13, 1996.