How Much Does Alec Baldwin Make For Playing Donald Trump?
Alec Baldwin Reveals Just How Much Money He Makes For Portraying Donald Trump on SNL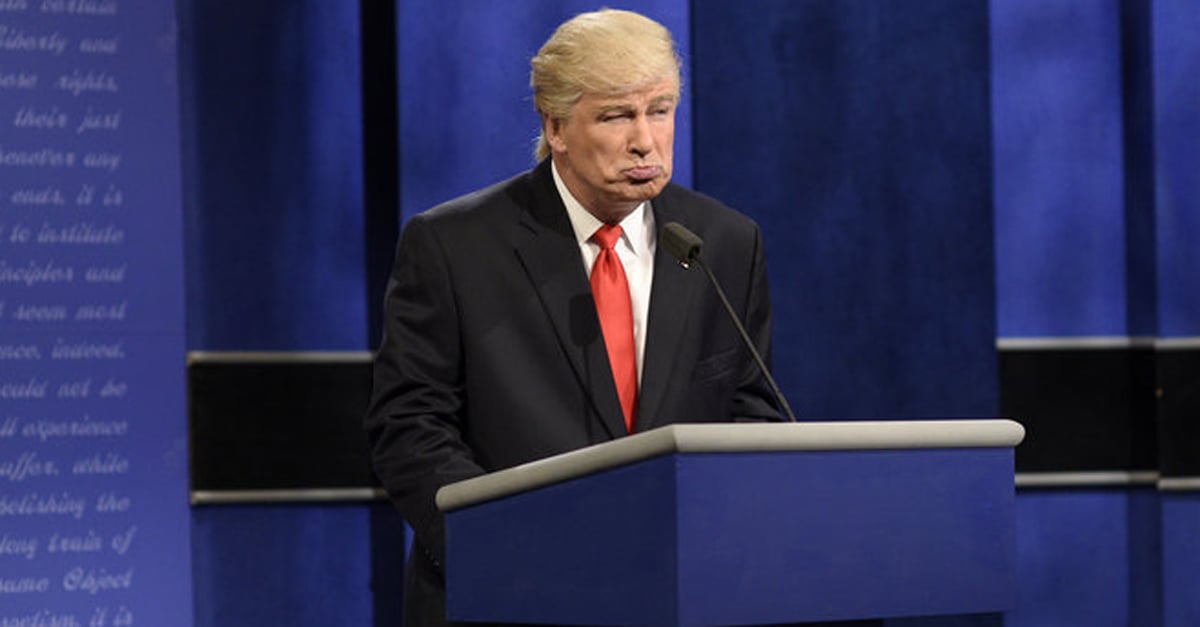 Alec Baldwin has been gaining a lot of media attention for his hilarious portrayal of Donald Trump on Saturday Night Live this season, but he's also gaining a pretty hefty paycheck. During an interview with The New York Times, the actor revealed that he receives £1,130 per appearance as the president-elect. He even touched on how he manages to get into character. "I see a guy who seems to pause and dig for the more precise and better language he wants to use, and never finds it," he explained. "It's the same dish — it's a grilled-cheese sandwich rhetorically over and over again." Even though his appearances on SNL will become less frequent now that he's filming a new movie, Alec did assure fans that he definitely plans on continuing his impersonation in the future.