How Old Are Nick Jonas and Priyanka Chopra?
Priyanka Chopra May Have a Few Years on Him, but Nick Jonas Is Older Than You Think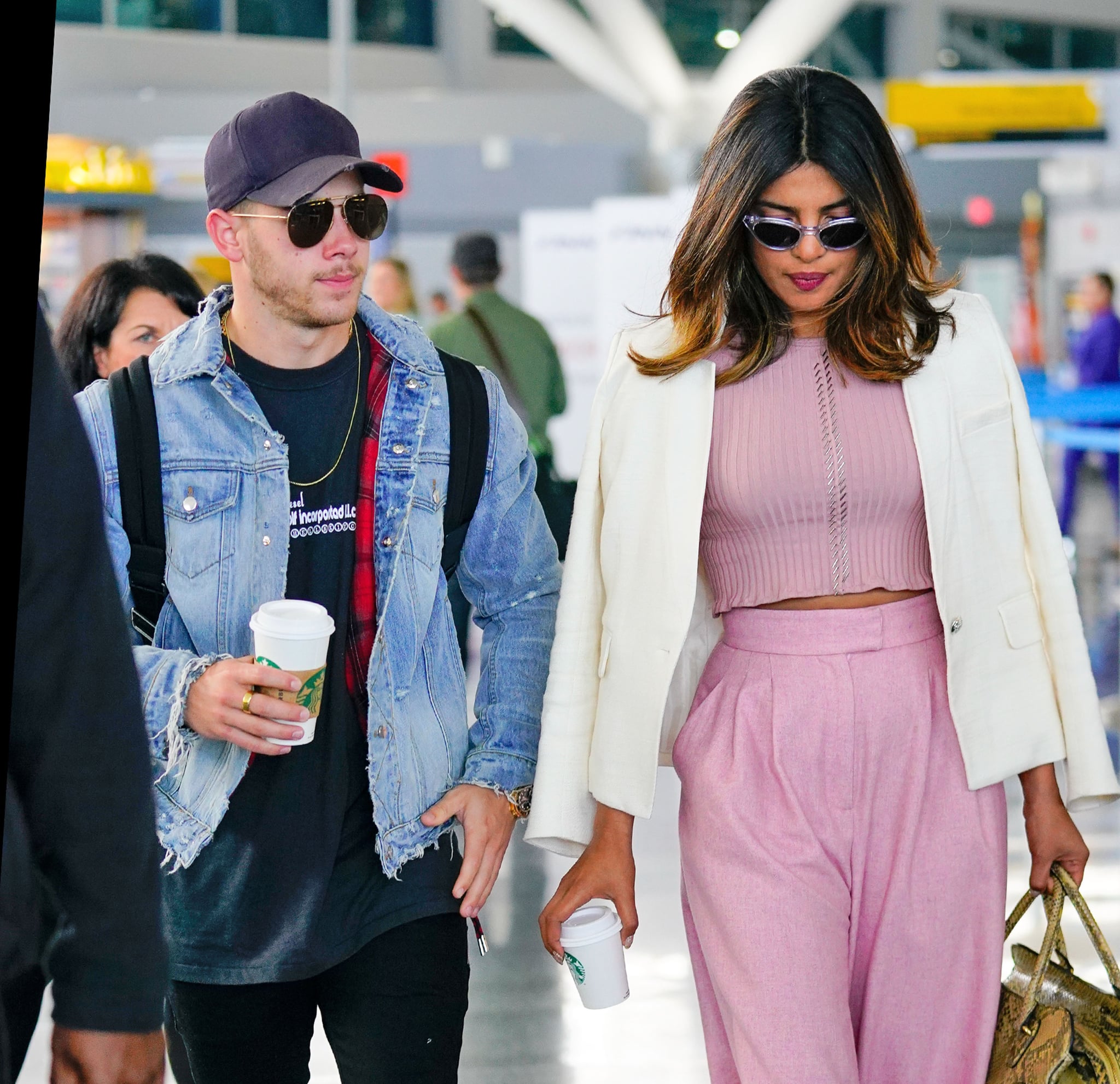 In May-December relationships between members of the opposite sex, the guy is usually expected to be older, but Priyanka Chopra is totally changing up the game. Priyanka's new fiancé, Nick Jonas, is over 10 years her junior, as the Quantico star just turned 36 and Nick won't be 26 until September. You wouldn't know it to look at her, however — Priyanka looks as though she has barely aged since she was crowned Miss World 2000 at 18.
Since then, she has starred in nearly 50 Bollywood films, breaking into Hollywood at 33 with her starring role in ABC's Quantico. Priyanka also appeared in 2017's Baywatch alongside Zac Efron and Dwayne Johnson, and she has an upcoming role in Isn't It Romantic with Rebel Wilson, Adam DeVine, and Liam Hemsworth, set to premiere next year.
Though we've barely accepted that the youngest member of the Jonas Brothers is old enough to vote, Nick is nearly old enough to get kicked off his parents' health insurance. After the brother band officially disbanded in 2013, Nick has released three studio albums as a solo artist and cofounded his own record label, Safehouse Records. He has also received a number of TV guest spots, including a recurring role on the comedy horror series Scream Queens and a starring role in the terrifying fraternity hazing movie Goat.
Priyanka is not the first older woman Nick has had a relationship with (Delta Goodrem, whom he dated for 10 months, is eight years his senior), nor is she his first beauty queen (Olivia Culpo, whom he dated for two years, won Miss Universe 2012), but she is the one who finally captured his heart. Sure, Priyanka and Nick only dated for two months before Nick proposed, but when you know, you know!