The Hunger Games's Haymitch to Be Played by Woody Harrelson
Major Hunger Games Casting Update: Woody Harrelson Is Haymitch!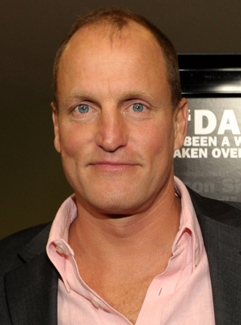 We've been soaking up every drop of casting news from the much-anticipated adaptation of Suzanne Collins's best-selling novel, so forgive our excitement about this latest tidbit: Woody Harrelson will play Haymitch in The Hunger Games. Haymitch Abernathy is a former Hunger Games victor who has turned into a surly drunk with time (but still hasn't lost his strategy or survival skills). He's forced to coach Katniss (Jennifer Lawrence) and Peeta (Josh Hutcherson) through the games, as all three are from the same district in futuristic Panem. I couldn't be more on board with this casting decision; Harrelson should have no trouble playing both the brusque, drunk side of Haymitch as well as the softer layer underneath. Earlier rumors had John C. Reilly in the role, but this is a better fit. Now all we need is our Cinna!