The Hunger Games Soundtrack Review
5 Songs to Download From The Hunger Games Soundtrack
The soundtrack for The Hunger Games comes out today, a few days ahead of the release of the film. The general feel of the soundtrack is very folky and country, which aligns with the tagline of the album: "Songs From District 12 and Beyond" (for those who have not read the book, Katniss Everdeen's home of District 12 is around the Appalachian Mountains). On the other hand, some songs get a little tougher to channel the ferocity of the fight-to-the-death theme. I've listened to the whole thing to tell you which tracks are worth the download, and you can get the full list of songs here.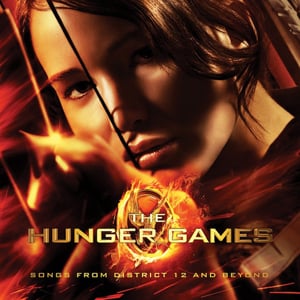 "Safe & Sound" by

Taylor Swift

and The Civil Wars: This was one of the first songs released from the movie's soundtrack, and it remains one of my favorites. Swift's voice sounds more mature than usual, and accompanied by the soothing vocals of The Civil Wars's Joy Williams, the song plays out like an intensely emotional lullaby.
"Abraham's Daughter" by Arcade Fire: If "Safe & Sound" is the lullaby of this soundtrack, "Abraham's Daughter" is the battle anthem. Arcade Fire can certainly be mellow, but the band is anything but on this powerful track. It's easy to envision Katniss using this to psych herself up for the arena.
"Nothing to Remember" by Neko Case: Among this collection, this is unique in that it's actually kind of upbeat — sonically anyways. Handclaps and the backup vocals in the chorus elevate the song, even if Case's lyrics are bittersweet.
Check out two more songs after the jump.
"Tomorrow Will Be Kinder" by The Secret Sisters: Unlike the tone of the film, this song is sweet and calming. It's the perfect antidote for the movie's more disturbing elements.
"Dark Days" by Punch Brothers: This haunting melody is the closest we get to hopeful, reminding us that love "can see us through these dark days." It's what I hope for Katniss and Peeta, anyway.