The Hunger Games Third Book Mockingjay to Be Split Into Two Movies
Mockingjay to Be Split Into Two Movies — Awesome or Overkill?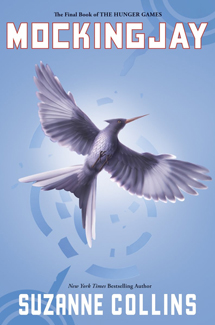 The first film in The Hunger Games trilogy is still about a year away from release, but the studio behind its production, Lionsgate, is placing big bets on its future success. The final book in the series, Mockingjay, will be split into two movies, bringing the franchise to four movies total. I'm a pretty huge fan of The Hunger Games, but I'm a little worried that stretching the third chapter into two complete films might water down the story.
This is obviously a big trend in adaptations right now, considering that Mockingjay will be following a pattern set by Harry Potter and the Deathly Hallows, Breaking Dawn, and most recently, The Hobbit. Some of those books do feel epic enough to fill two movies, but it also feels like the popular titles are being milked for all their worth. What's your stance? Are you happy that there will be four Hunger Games movies?