The Hunger Games Trailer
Watch the Awesomely Intense New Trailer For The Hunger Games!
If you were one of the many fans disappointed with the first Hunger Games teaser, then the full-length trailer should turn your frown upside down. This new preview is definitely a lot juicier than what we've seen before: we get a much better look at Panem, see Katniss interact with both Peeta and Gale, and meet a lot of the characters. For those of you who aren't familiar with the story, The Hunger Games tells the story of Katniss (Jennifer Lawrence), a teenager living in a postapocalyptic world called Panem. Each year, a boy and a girl from each district (there are currently 12) are chosen to sacrifice themselves for The Hunger Games, in which the tributes fight to the death while the rest of Panem watches to see who emerges as a victor. When Katniss's sister, Prim, is called into the games, Katniss volunteers herself to take her place.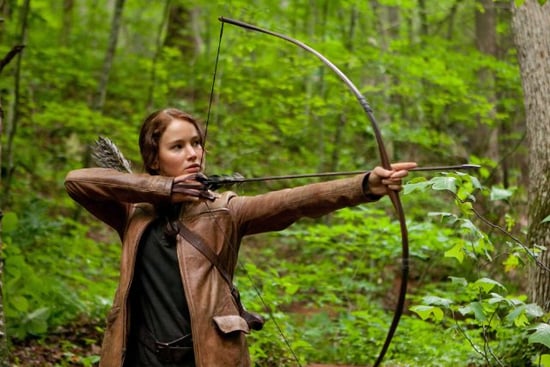 If there's one word that comes to mind when I think of this trailer, it's "intense." The lottery scene when Katniss sacrifices herself is as emotionally gripping as it should be, and I had goosebumps when the preview closed as the games begin. Plus, I loved getting a glimpse of Elizabeth Banks as Effie, Woody Harrelson as Haymitch, and a practically unrecognizable Stanley Tucci as Caesar Flickerman. All in all, this trailer has resurged my excitement for this movie. See if you feel the same way when you read more.