The Hunger Games VMA Trailer
It's All About Katniss in the First Teaser For The Hunger Games!
Jennifer Lawrence wasn't on hand to present the very first video footage for The Hunger Games at the MTV Video Music Awards, but she did give us a quick intro from North Carolina. Before you get too excited, be warned that this is just a teaser: all we get is a few seconds of Katniss (Jennifer Lawrence) running around the Hunger Games arena, with the voice of her best friend Gale (Liam Hemsworth) in her ear, cheering her on. It's short but sweet, so check out Katniss's archery skills in action and tell us what you think!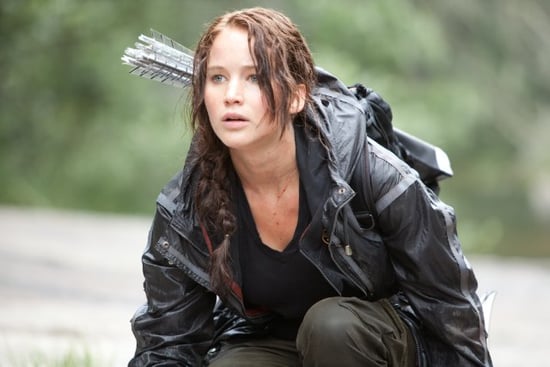 Check it out when you read more.