Ian Somerhalder and Nina Dobrev Break Up
Ian Somerhalder Tweets: "People Change and Forget to Tell Each Other"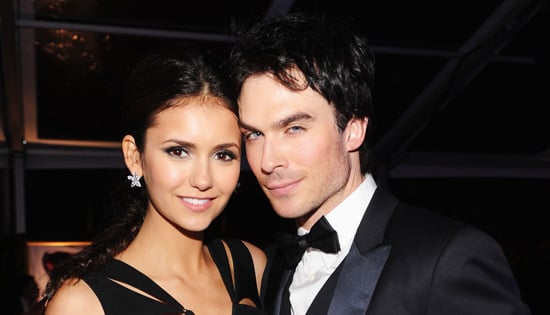 Ian Somerhalder and Nina Dobrev have reportedly ended their three-year relationship. Us Weekly reports that Ian and Nina split, but that the two will "remain best friends" and continue to work together on The Vampire Diaries, where they first met. The couple first went public with their relationship back in 2011, and they would often attend events together. Nina was most recently spotted spending time with friend Julianne Hough, including taking a bikini trip to Miami. Julianne may be able to offer Nina some advice on handling her breakup as she announced her split from longtime boyfriend Ryan Seacrest back in March. The two were by each other's side on Monday when they attended the 2013 Met Gala together.
Ian may have have hinted about the breakup when he posted a quote on Twitter shortly before the news hit. He said this morning, "People change and forget to tell each other. -Lillian Hellman, playwright (1905-1984)." Looking forward, Nina will begin work on her new film, Let's Be Cops, this Summer and pick up filming for the fifth season of The Vampire Diaries in the Fall.