Idris Elba's Response to the Writer Who Said He's "Too Street" For James Bond Is Perfect
Idris Elba's Response to the Writer Who Said He's "Too Street" For James Bond Is Perfect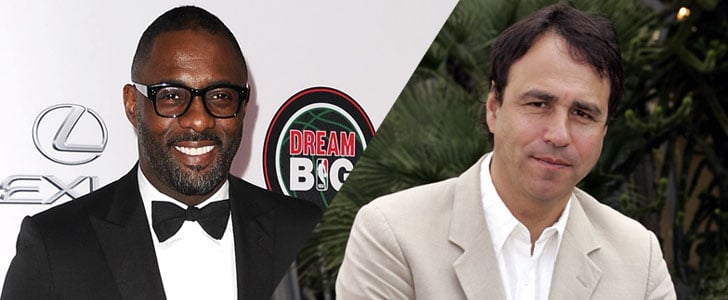 Image Source: Getty
Spectre will be Daniel Craig's fourth turn as James Bond, and while he's not sure about signing on for a fifth, the world is speculating about who could take over the role. Anthony Horowitz, who wrote Trigger Mortis, the next upcoming book in the Bond series, knows who he doesn't want playing Bond: Idris Elba. As some background, Elba's name has been thrown into the ring by countless pleading fans of the foxy British actor. There are entire Facebook campaigns dedicated to getting the Luther star to play 007. In an interview with the Daily Mail, Horowitz revealed his eyebrow-raising reason for why Elba shouldn't play the spy. (Keep reading to see Elba's response!)
"Idris Elba is a terrific actor, but I can think of other black actors who would do it better. For me, Idris Elba is a bit too rough to play the part. It's not a colour issue. I think he is probably a bit too 'street' for Bond. Is it a question of being suave? Yeah."
Wow. Perhaps even Horowitz was taken aback by his own comments, as he tweeted about the article when it was released:
I've just seen tomorrow's (Mail on Sunday) Event Magazine. I'm stunned.

— Anthony Horowitz (@AnthonyHorowitz) August 29, 2015
So are we, sir. In a recent interview with Details, former Bond Pierce Brosnan also commented on the idea of Elba taking over the helm. While he said that producer Barbara Broccoli would probably not allow a gay Bond in her lifetime (another casual comment that had us shaking our heads), he added, "let's start with a great black actor being James Bond. Idris Elba certainly has the physicality, the charisma, the presence. But I think Daniel [Craig] will be there for a while yet." For the record, we're pro-Elba too.

Source: BBC
Sensing the swift backlash to his comments, Horowitz posted a statement on his Twitter:
Finally, Elba himself commented on the kerfuffle.
Horowitz could learn a thing or two from the street, too.