The Imaginarium Of Doctor Parnassus Poster, Terry Gilliam Talks About Heath Ledger's Last Role
Terry Gilliam Talks About Heath Ledger's Last Role
A new poster for The Imaginarium Of Doctor Parnassus has been released and director Terry Gilliam has also revealed more details about Heath's state of mind during filming, saying: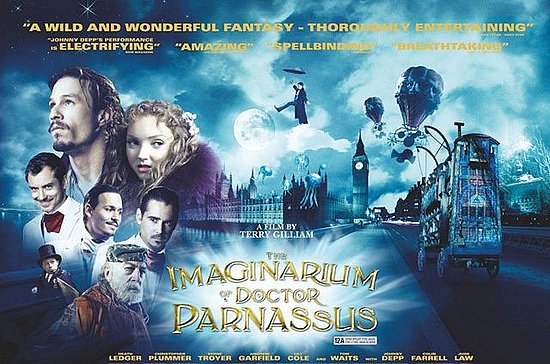 "Heath was just so full of ideas and fresh dialogue and so unbelievably fast and inventive. He was still, in some sense, speeding from playing The Joker, which had liberated him in a way that he had never experienced before. He was always telling me 'I am doing things in scenes that I didn't know was inside me. I cannot believe it'."
I'm so excited to see the film when it's released in the UK on 16 October, what about you?