Internet Reactions to the Final Episode of Poldark
The Internet Had a Lot to Say About the Poldark Finale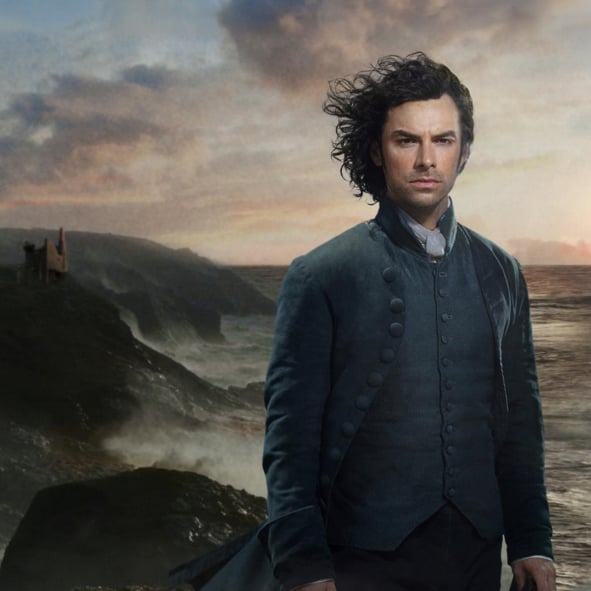 Source: BBC
The BBC's Poldark came to what can only be described as a catastrophically dramatic conclusion last night. No sooner had we wiped the latest set of tears than a last-minute cliff-hanger floored us once again. The show is returning for a second series, so there's more of Ross and Demelza to look forward to, but judging by the Internet's reactions to last night's tearjerking finale, we need a few months to recover in between. Read on for a (relatively spoiler-free) reminder of the emotions we all felt during those final moments.
First, there was the ugly crying.
Everyone watching #Poldark right now... pic.twitter.com/goCQv9u0du

— heatworld (@heatworld) April 26, 2015
Then the disbelief.
Then, we all died. RIP us.
But the spirit of Poldark lives on in ill-advised promo campaigns.
Who's standing in #Poldark country?#Cornwall #GE2015 #VoteGreen2015@MollyMEP @CarolineLucas @natalieben pic.twitter.com/L11OXcCY9K

— Tom Scott (@Tom___Scott) April 27, 2015
Really ill advised.
What's happened here.... #Poldark #Miliband pic.twitter.com/v8wVgAjugj

— Sarah Ahmed (@socialfaerie) April 19, 2015
And there's always the withdrawal helpline.
Just in case you needed any further #Poldark assistance @CallieBHX 👍🏼😜 pic.twitter.com/lvzi2V7nOY

— Russ'L (@Russ24L) April 27, 2015
And series two to look forward to.
Look at the cruelty I've found on a friend's Facebook page. #Poldark. pic.twitter.com/NjQSBvrhD1

— Manpreet Pinder (@manpreetpinder) April 27, 2015
Plus Playmobil Poldark, chest hair included.
SkinnyDipRoss @ETomlinsonCom #Poldark #PlayCornwall #Playmobil pic.twitter.com/RxwP5aX2yL

— Play Cornwall (@playcornwall) April 12, 2015
And this, of course.