Isan Elba 2019 Golden Globes Interview
Golden Globes Ambassador Isan Elba Says Dad Idris Gave Her Just 2 Words of Advice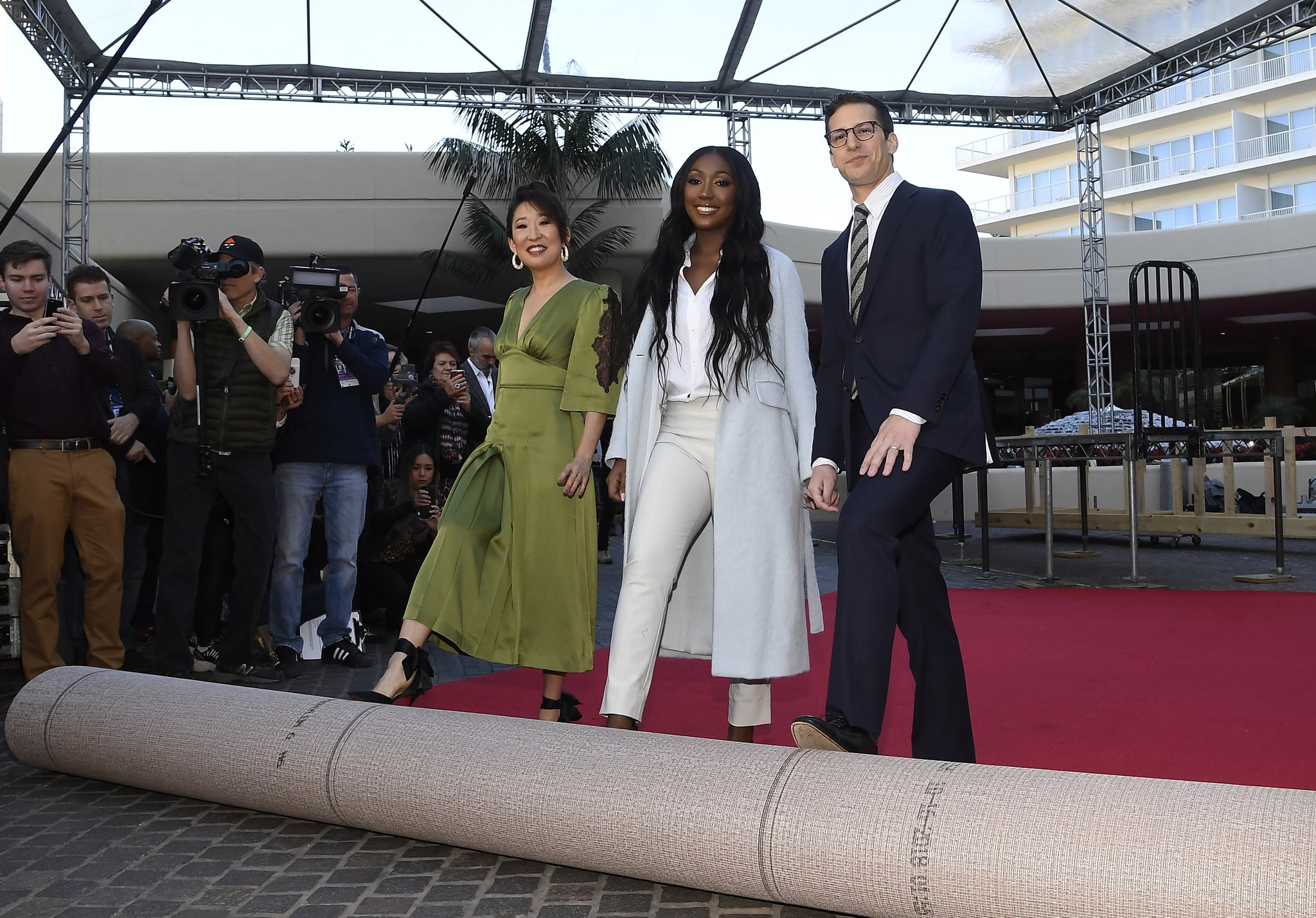 Isan Elba is spending her last few days as a 16-year-old in a big way: preparing to hand out trophies on the Golden Globes stage in front of some of the world's biggest stars and millions of viewers. The teen daughter of actor Idris Elba is this year's Golden Globes Ambassador (formerly known as Miss Golden Globe) and while red carpet events aren't new to her, she knows playing the coveted role is a big deal. Did her dad happen to give her any sage advice on the gig? "No," she told POPSUGAR. "This morning, I've been doing press since like 5 a.m. He texted me, like: 'Do good!' We'll see what he says on Sunday, but that's the advice I got for right now."
After a "lit" Christmas in Ghana, Elba, an aspiring filmmaker and actor herself, spent today at the Beverly Hills Hotel at a luncheon in her honour and rolling out the official red carpet with Globes hosts Sandra Oh and Andy Samberg. And she admitted she hasn't felt much stress about the big day — at least yet.
"I haven't had any nerves, and everybody's so shocked. They're like, 'Are you sure?'" Elba told us. "I literally just got my dress yesterday. Such short notice . . . So, I feel like it might hit me on the day, but right now, I think I'm just taking in the experience. It's so nice get to meet all these cool people."
On her busy day of press, Elba said she's encountered plenty of surprise around the news that her famous father — who DJs on the side — would be playing Coachella this year. "It's so unexpected," she told us. "People thought he was performing a play! They were like, 'What is he doing at Coachella?'"
So, will Elba get to go see her dad perform at the festival in April? "If he lets me," she told us, "because I'd have to miss school to do it. Please, dad!"