J.J. Abrams Admits Mistake in Star Wars: The Force Awakens
J.J. Abrams Admits the 1 Thing He Regrets About Making Star Wars: The Force Awakens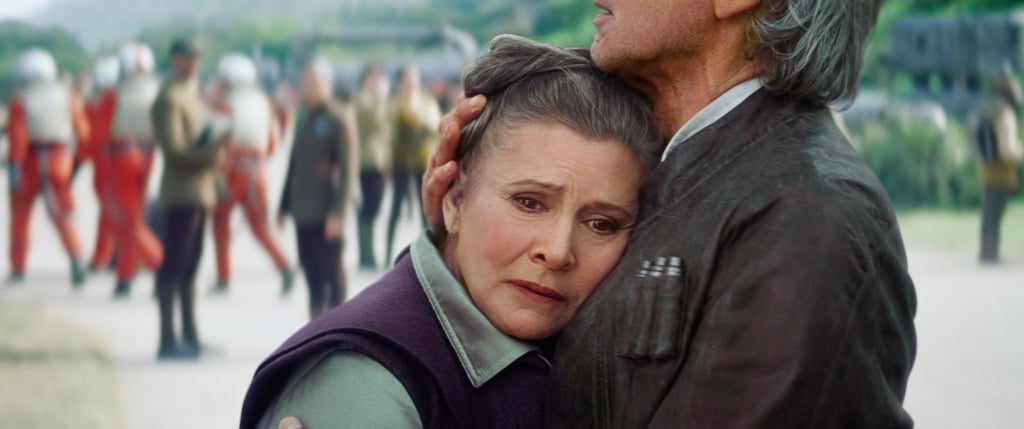 The general consensus among loyal Star Wars fans is that J.J. Abrams did an admirable job with Star Wars: The Force Awakens, but one scene in particular raised the concern of some. Toward the end of the film, Rey and General Leia Organa share an emotionally charged hug following the shocking death of Han Solo, who is murdered by the son he shared with Leia during the Resistance's attack on Starkiller Base. Their embrace might seem innocuous enough, but why would Leia choose to hug Rey (note: someone she's never met before) instead of Solo's best friend, Chewbacca, with whom she was also close? In an interview with Slash Film, Abrams opened up about the hug that the most stringent Star Wars fans haven't been able to let go of.
That was probably one of the mistakes I made in that. My thinking at the time was that Chewbacca, despite the pain he was feeling, was focused on trying to save Finn and getting him taken care of. So I tried to have Chewbacca go off with him and focus on Rey, and then have Rey find Leia and Leia find Rey. The idea being that both of them being strong with the Force and never having met, would know about each other — that Leia would have been told about her beyond what we saw onscreen and Rey of course would have learned about Leia. And that reunion would be a meeting and a reunion all in one, and a sort of commiseration of their mutual loss. Had Chewbacca not been where he was, you probably wouldn't have thought of it. But because he was right there, passed by Leia, it felt almost like a slight, which was definitely not the intention.
The hug not only caught the eyes of fans who cherish Leia and Chewie's relationship, but also ones speculating about who Rey's parents really are. Did the General hug Rey because she's aware of her relationship with potential-father Luke Skywalker? We'll have to wait until episode VIII is released in in 2017 to find out.