JK Rowling Responds to Trump Hillary Clinton Tweet Oct. 2017
J.K. Rowling Completely Shuts Down Trump Rant With 1 Perfect Tweet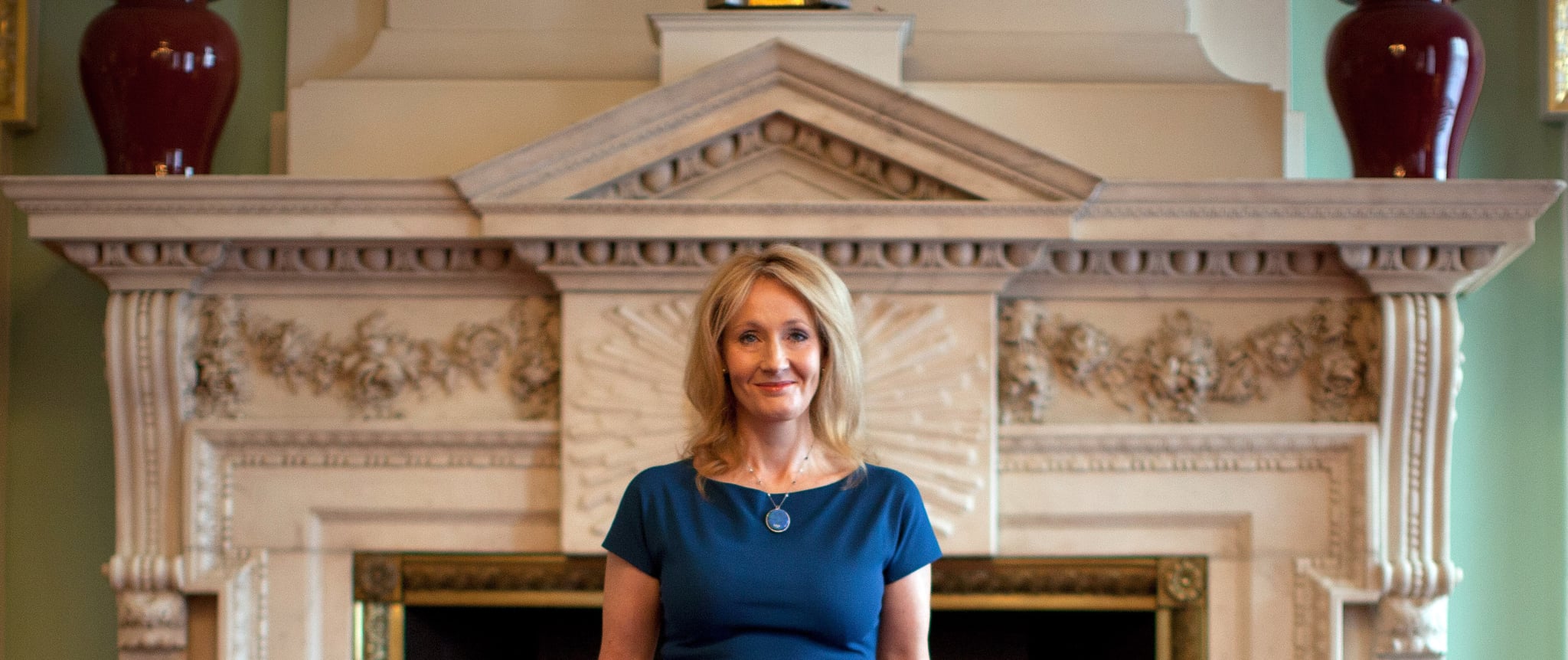 Image Source: Getty / Dan Kitwood
If there's one thing we can all agree on, it's that President Donald Trump does not react well to pressure — despite the fact that being POTUS is, effectively, taking on the most stressful job in the world. So on 29 Oct., as the world prepared itself for the expected announcement of the first indictment in Special Counsel Robert Mueller's Russia probe, Trump did the most Trump-like thing imaginable: he tried to deflect public attention toward the former opponent whom he has not been in competition with for nearly a year.
Never seen such Republican ANGER & UNITY as I have concerning the lack of investigation on Clinton made Fake Dossier (now $12,000,000?),....

— Donald J. Trump (@realDonaldTrump) October 29, 2017
...the Uranium to Russia deal, the 33,000 plus deleted Emails, the Comey fix and so much more. Instead they look at phony Trump/Russia,....

— Donald J. Trump (@realDonaldTrump) October 29, 2017
..."collusion," which doesn't exist. The Dems are using this terrible (and bad for our country) Witch Hunt for evil politics, but the R's...

— Donald J. Trump (@realDonaldTrump) October 29, 2017
...are now fighting back like never before. There is so much GUILT by Democrats/Clinton, and now the facts are pouring out. DO SOMETHING!

— Donald J. Trump (@realDonaldTrump) October 29, 2017
Thankfully, Twitter hero and all-around superstar J.K. Rowling had the perfect response to what can only be read as a total and complete meltdown on behalf of our nation's leader.
Nothing expresses calm confidence better than a caps-locked scream of 'DO SOMETHING!' pic.twitter.com/zXxTSmwTta

— J.K. Rowling (@jk_rowling) October 29, 2017
On 30 Oct., the indictment was made public and it was announced that two men who played pivotal roles in the Trump campaign — Paul Manafort and Rick Gates — were charged with 12 counts, including conspiracy against the US. And it was revealed that a third individual, former Trump foreign policy adviser George Papadopoulos, had already pleaded guilty to making false statements.
In light of the fact that a mere announcement set off Trump in such a way, we can only imagine what will happen as these charges and the associated trials and public reporting unfold. Suffice it to say, we're going to see a whole lot more "calm confidence" in days to come — and we can only hope that Rowling will provide such spot-on commentary throughout.