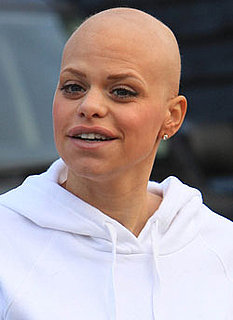 Jade Goody died in her sleep at 3.55am this morning, at home with her mother Jackiey Budden by her side. Jackiey spoke to reporters outside the house, saying: "Family and friends would like this privacy, at last, for this morning."
Jade's publicist Max Clifford said:
"I think she's going to be remembered as a young girl who has, and who will, save an awful lot of lives. She was a very, very brave girl. And she faced her death in the way she faced her whole life - full on, with a lot of courage."
Our thoughts are with Jade's family and friends.