Jade Goody Wakes Up To An Intruder At Her Hospital Bedside Carrying A Hammer
Jade Wakes Up To Intruder With A Hammer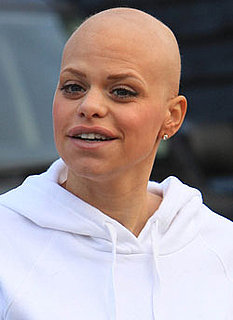 An intruder found her way into Jade Goody's hospital room carrying a hammer yesterday afternoon. Jade woke to find the woman standing over her muttering and praying.
Jack Tweed had left his wife's bedside for a short while when the intruder entered the room, thankfully Jade was not hurt but badly shaken up by the experience.
Police said:

"We were called to the Royal Marsden Hospital in Chelsea this afternoon. We arrested a woman who was in a patient's room and whose behaviour was flagged up by the hospital's security. After questioning her she was found to be in possession of an offensive weapon. She was arrested for possessing the weapon and taken into custody at a London police station for further questioning. She had not attempted to use the weapon."
The woman was released from custody later in the day, and no further action will be taken. Our thoughts continue to be with Jade and her family at this difficult time.