Jade Goody's Widower Jack Tweed Jailed For Twelve Weeks For Assaulting A Taxi Driver
Jack Tweed Jailed For 12 Weeks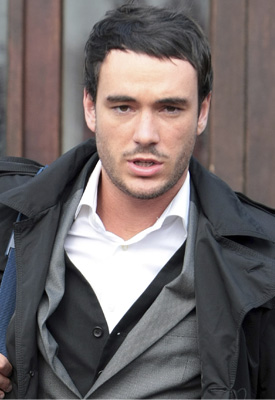 Jack Tweed — Jade Goody's widower — has been sentenced to twelve weeks in jail today, after being found guilty in March of assaulting taxi driver Stephen Wilkins. The assault took place in Essex in May 2008, and Jack had denied the offence.
Jack assaulted the taxi driver while already on bail for hitting a boy with a golf club — which he also denied. He was then jailed for 18 months after being found guilty following a trial.
Jack had been allowed to attend Jade's funeral after sentencing was postponed. The chairman of the magistrates told Jack that they had considered recent events in his life when passing the sentence, saying:
"We have borne in mind the recent change in your personal circumstances and have reflected this in the length of the sentence, which would otherwise have been 18 weeks."
Jack will spend half of his sentence behind bars before being freed on licence, and he will also pay prosecution costs.