James Cameron's Avatar Starring Zoe Saldana, Sam Worthington and Sigourney Weaver is the Highest Grossing Movie of All Time!
Avatar Beats Titanic to be the Top Grossing Film Ever!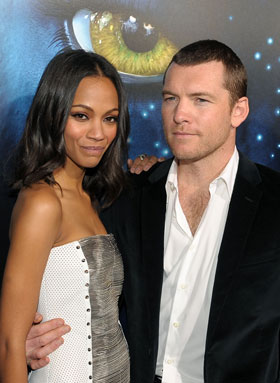 James Cameron has done it again — Avatar has just topped Titanic to become the highest grossing film ever!
Starring Zoe Saldana, Sigourney Weaver and Sam Worthington, the CGI-filled sci-fi movie has now taken £1.15billion at the box office worldwide, in comparison to Titanic's £1.14billion.
It's already become the fastest movie ever to achieve $1billion (£619million) in worldwide ticket sales, and with an enormous budget of £185million it's a good job too!
If you've seen Avatar let me know what you thought, and if you haven't — will you be going to see it after all its success?