James Franco's Novel Actors Anonymous
Are You Interested in Reading James Franco's Novel?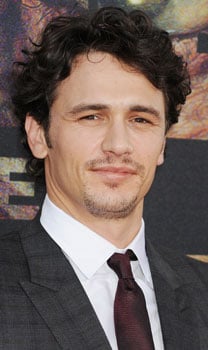 James Franco became a published author with his short-story collection, Palo Alto, but his newest venture into the book world sounds a lot juicier: Franco has written a novel based on his acting career. The book, called Actors Anonymous, will be published by Amazon, though it's still uncertain when the book will actually be released.
I've come to take Franco's wacky antics with a grain of salt at this point, but I have to admit I'm intrigued to read about his life and career — even if it is a fictionalization. Just think of how much fun it would be to guess which other Hollywood stars Franco has included with changed names. How do you feel about this news — are you interested in reading Franco's study of Franco?