Is Jamie Dornan Married?
The New Christian Grey's Real-Life Romances
Jamie Dornan has been the name on everybody's lips since he was added to the cast of Fifty Shades of Grey this week, stepping in after Charlie Hunnam's sudden departure from the project. Sure, Jamie's abs and mesmerizing eyes are right on point, but we wanted to delve deeper and learn more about the man selected to portray the dark yet sensitive Christian fans grew to love — and occasionally loathe — while devouring the pages of author E L James's literary phenomenon. As it turns out, Jamie has a charming and adventurous take on romance that could give even Christian a run for his money.
Jamie is a spontaneous romantic.
In an interview with Cosmopolitan in 2009, Jamie went into great detail about the most romantic thing he's ever done for a woman. To celebrate an anniversary, Jamie decided to surprise his girlfriend with a trip to Italy. The one catch: his mystery woman didn't know where they were flying until the last minute. "There were two flights at the same time going to Amsterdam and Venice," Jamie said. "The gates were beside each other, so right up until we got to the gate, she didn't know."
He likes both younger and older women.
When asked whether he prefers to date younger or older women, Jamie told Cosmo he doesn't have a preference. "You can kind of fall for anyone, can't you? But I have limits. I wouldn't go below a certain age. The idea of an older woman — I'm quite into that."
He dated Keira Knightley.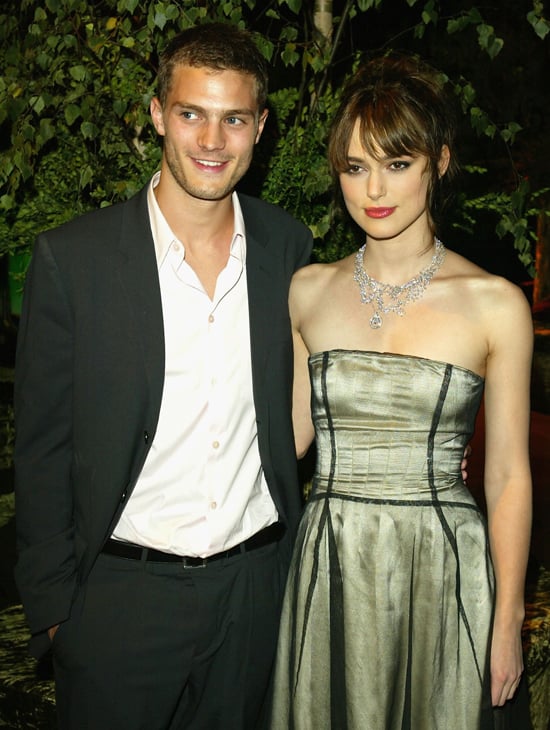 Jamie's vacation in Venice may or may not have been with Keira. The two first met at a photo shoot for Asprey in 2003, as Jamie's modeling career started gaining steam. The couple's whirlwind romance reportedly ended in 2005, one year before The New York Times dubbed him "The Golden Torso" for his Dior and Calvin Klein ad campaigns.
He's married to Amelia Warner, Colin Farrell's ex.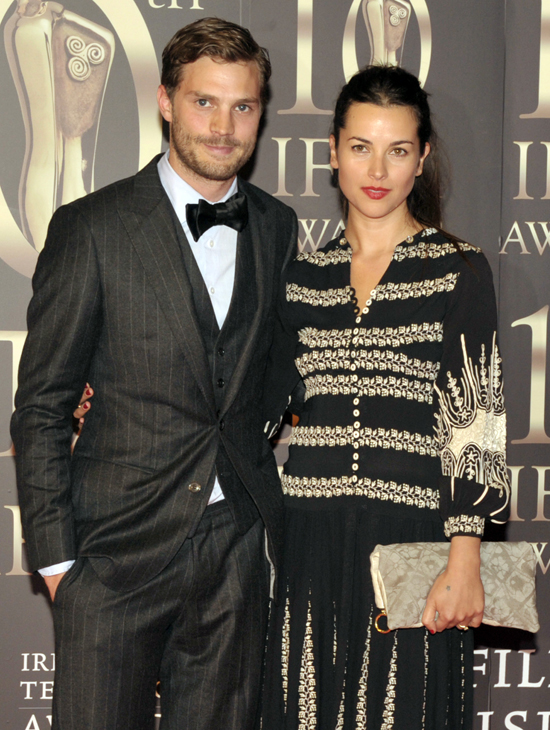 Jamie is far more willing than Christian to commit to the type of "vanilla relationship" Anastasia Steele wants. The actor and his wife, Amelia, a singer-songwriter and actress, married last April in a country house in Somerset, England. When asked about married life in an interview last year, Jamie said, "It doesn't feel massively different to how our life was before. It's good fun."
Find out more about Jamie's love life when you read more.
He's an expectant father.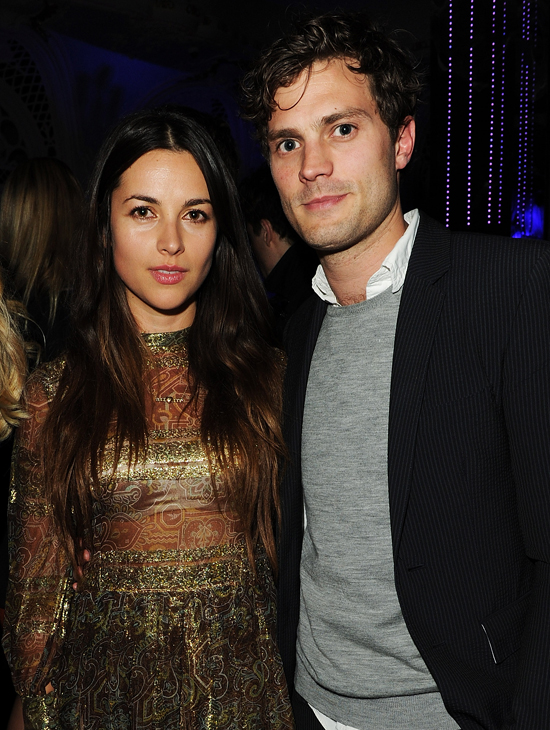 Jamie and Amelia confirmed in June that they're pregnant with their first child, just three months after the pair tied the knot.
He's never considered himself a ladies' man.
Jamie seems more suited to life as a husband and father than that of a Hollywood playboy. "In the real world, when you're just out with your mates in a bar, I wouldn't know what to do. I'm still not aware that I'm good-looking," Jamie said in an interview with Daily Mail. Perhaps reality will hit him when production on Fifty Shades of Grey starts in November.