Jamie Foxx Celebrates 50th Birthday With Katie Holmes
So Sweet! Jamie Foxx Celebrated His 50th Birthday With Katie Holmes by His Side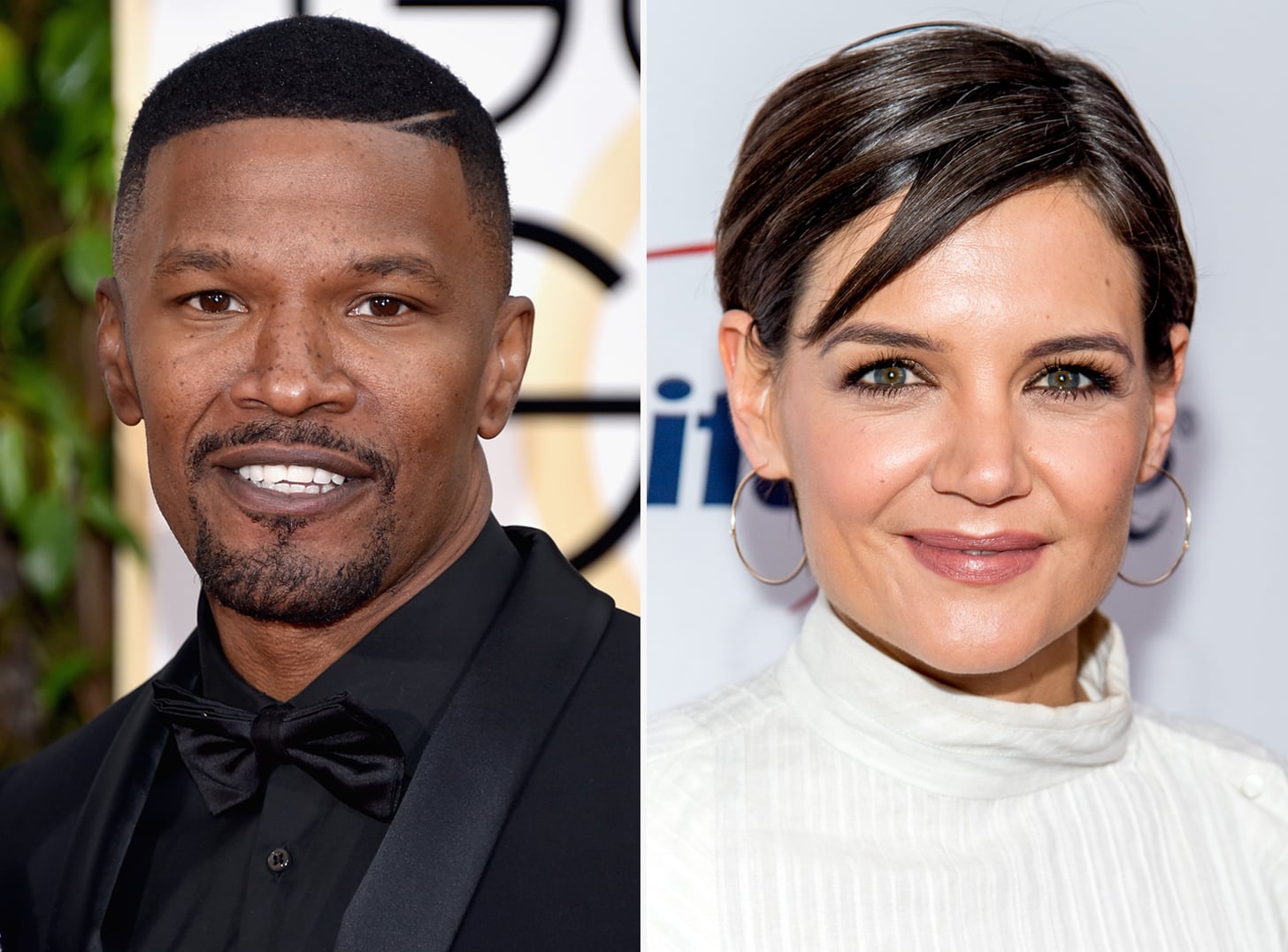 Jamie Foxx celebrated his birthday with Katie Holmes on Wednesday, People reports. The actor turned 50 on Dec. 13, and he and Katie were seen together at his party at Paramount Pictures in Los Angeles.
"They walked in together," a source told the outlet. "They mostly mingled with other guests, and spent very little alone time. It was obvious that Jamie had a great birthday. Katie looked like she had fun as well. She looked gorgeous." While Jamie and Katie have not publicly commented on their romantic relationship, they were seen showing sweet PDA on the beach in September, and Katie supported Jamie this month by celebrating the launch of his Prive Revaux eyewear store in NYC.
While there are no photos of the two together from the night, Jamie shared a video on his Instagram shouting out to his fellow Sagittarians and saying he had a great birthday. "Thank you so much for the birthday wishes. I'm about to turn up. I'm having a fantastic day. Celebrating my family and friends; they've done so many great things for me. That's what it's about — enjoying the people around you. We're about to have a good one tonight," he said.
Sounds like he had a great birthday, indeed!
Image Sources: Getty / John Shearer and Getty / Roy Rochlin