Jamie Hince Proposes to Kate Moss on Her Birthday, Kate Moss and Jamie Hince are Engaged 2010-01-19 00:44:40
Kate Moss and Jamie Hince Get Engaged on her Birthday!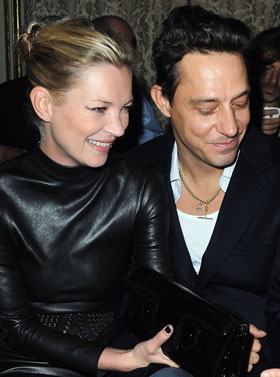 Kate Moss and Jamie Hince are reportedly engaged!
Kate has apparently accepted Jamie's proposal after he flew out to Mustique — where Kate was working — on her 36th birthday to propose to her.
She had double the occasions to celebrate on January 16 after Jamie showed up with his proposal and a diamond ring. But he didn't choose it all on his own — apparently Sir Philip Green helped to pick out her sparkler!
The couple have been together since 2007, and have had their fair share of engagement rumours in that time. I can't wait to see the ring, can you?
Huge congratulations to Jamie and Kate!