Jayden James, son of Britney Spears and Kevin Federline Rushed To Hospital Following Suspected Seizure, Britney At His Side
Britney and Kevin's Son Rushed To Hospital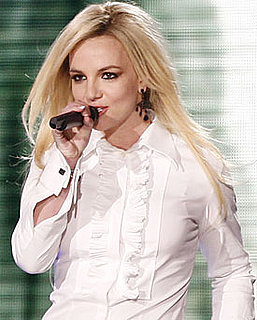 Jayden James, the son of Britney Spears and Kevin Federline, was rushed to hospital yesterday, after the two year old suffered a suspected seizure in Britney's hometown of Kentwood, Louisiana.
Jayden apparently lapsed into a "vague and unresponsive" state, and was taken 25 miles to the nearest hospital. He was kept in overnight, with Britney not leaving his side. Kevin is said to be flying in from LA today.
Following Britney's success in her career, and recent cameo on Madonna's tour, it's so sad that Jayden has become so sick. Here's hoping that he gets better very soon.
UPDATE: It has been stated that Jayden did not have a seizure, but instead suffered "a terrible allergic reaction. He had hives, was itchy and irritable." And this message has been posted on Britney's website: "Jayden James Federline was admitted to the Southwest Mississippi Regional Medical Center on Sunday, November 9th. Doctors concluded he had a reaction to something he ingested. He is expected to be discharged tomorrow."
I'm so glad this story is not as serious as originally reported. Feel better soon Jayden!