Jennifer Garner Birthday Message For Bradley Cooper 2019
Jennifer Garner Says She Taught Bradley Cooper "Everything He Knows" in Sweet Birthday Message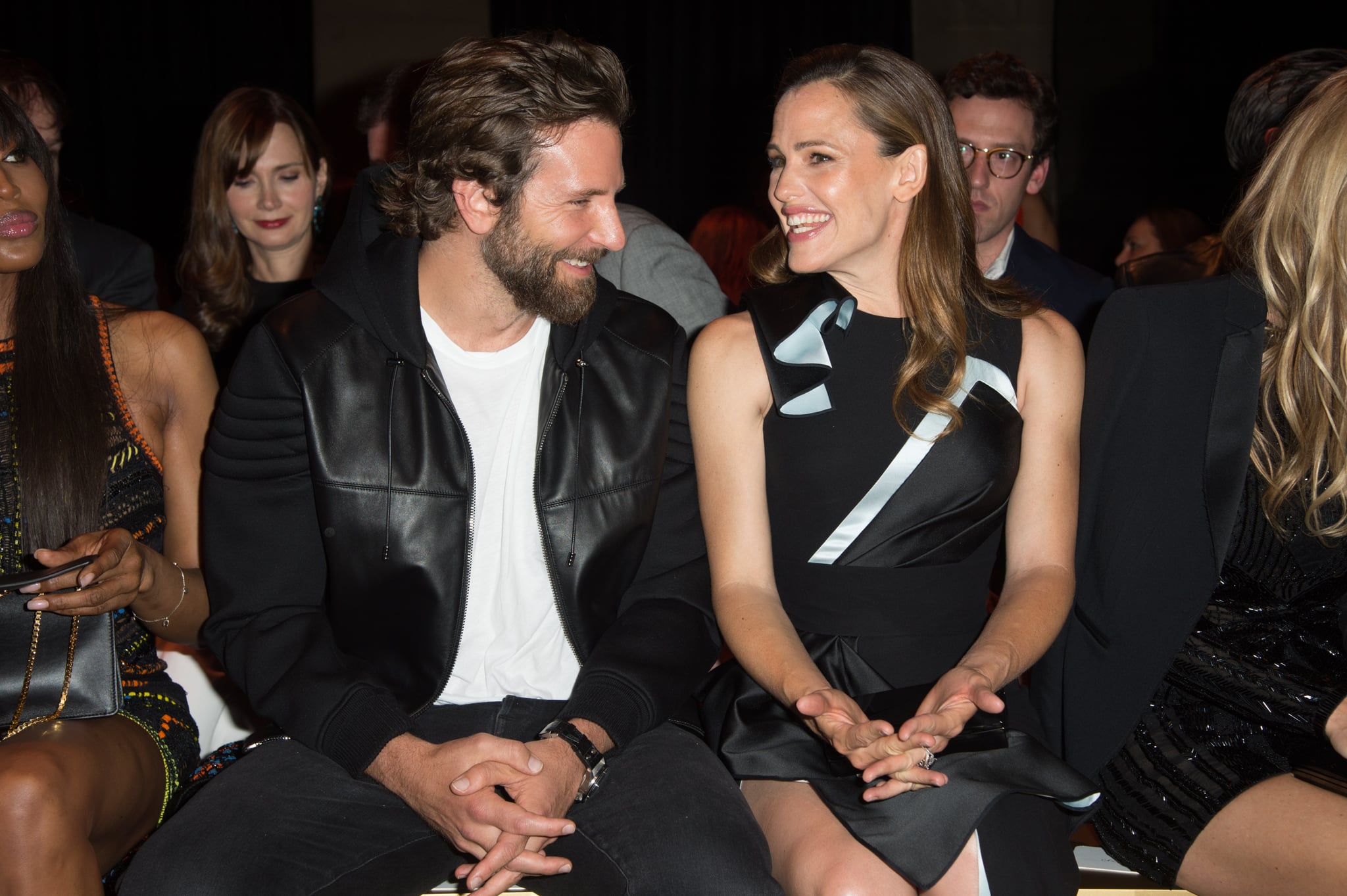 Bradley Cooper has Jennifer Garner to thank for his successful career. Well, at least according to Jennifer. On Saturday, the actress posted an endearing birthday message to Bradley, who turned 44 years old. She shared a picture of the two on set of the early 2000s show Alias. In the snapshot, the two are laughing and embracing each other. "I taught him everything he knows," Jennifer quipped. "Happy Birthday, Bradley. Go get em tomorrow. We are all so proud of you."
In the series Alias, Jennifer played lead character and secret spy Sydney Bristow. Bradley portrayed Will Tippin — one of Sydney's friends and a local reporter who finds himself pulled into Sydney's milieu of espionage.
Although the show ended in 2006, Jennifer and Bradley have maintained a pretty solid friendship. They shared the screen again in the 2010 film Valentine's Day and reunited at the 2013 Screen Actors Guild Awards show. Three years later, they sat front row at the 2016 Fall/Winter Versace show in Paris. And if that's not a testament to their friendship, then Jennifer lovingly roasting Bradley at the 32nd Annual Cinematheque Awards in November definitely is.
So Sunday night, if Bradley ends up winning a Golden Globe for best actor and/or best director for A Star Is Born, we know who he should mention in his acceptance speech!
Image Source: Getty / Stephane Cardinale - Corbis