Jennifer Garner on the Cover of Allure September 2013
Jennifer Garner Thinks You're Sick of Her and Ben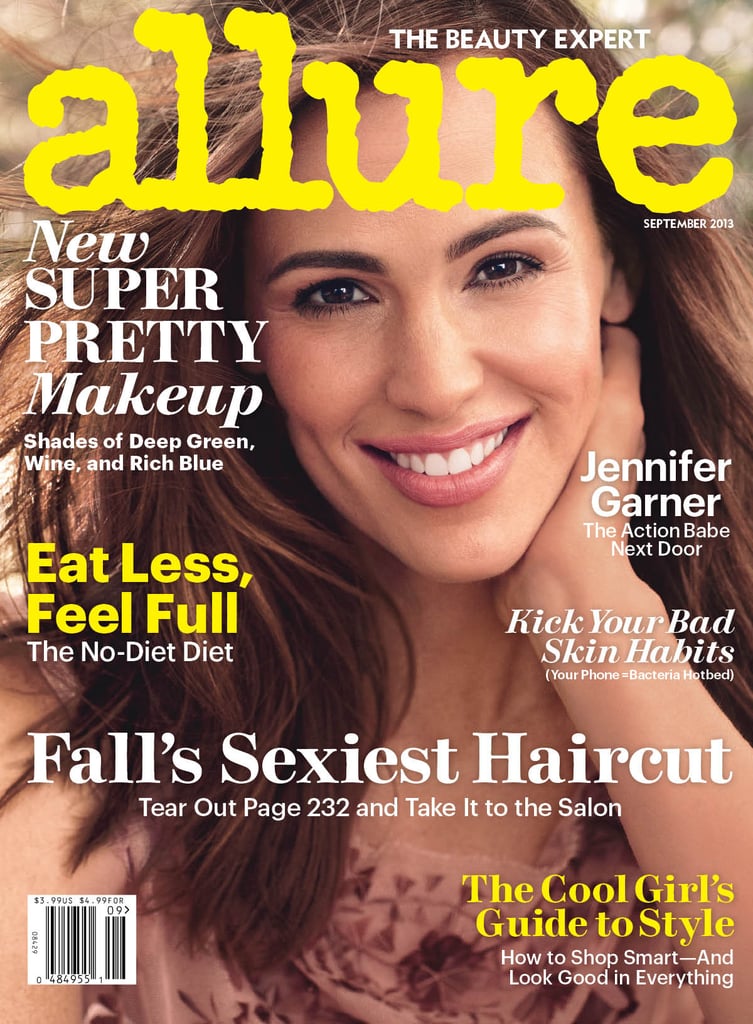 Jennifer Garner looks gorgeous on the cover of Allure's September issue. The mom of three covers the publication during a busy Summer, as she's been juggling family time with movie filming. Jen is currently shooting Imagine in LA with Al Pacino and Bobby Cannavale. In the magazine, Jen talks about her hair growing up ("No layers, no perms, no colors") and explains why she's afraid of Botox, saying, "Because I have a big forehead, and I don't want it to be like this slab, a big glacier." She also opens up about wanting to be considered more than just the "wife of" husband Ben Affleck, and shuts down any rumors of the couple working together on the big screen. Here's more from Jennifer Garner in Allure magazine:
On action roles and body transformations: "There were times I had to watch every calorie that went into my body. Doing something like that again . . . it's not exactly on the top of my list."
On her husband, Ben Affleck: "Well, he's taller than you'd expect and more handsome than you'd think he could be."
On not going to every Hollywood event with Ben: "It's a very conscious decision. Sometimes it's a pain because my heels are so high and it would be nice to have his arm. And he's such a great date! But it can be too much. I think especially for women, they can really lose their identity and just become 'wife of.'"
On why she prefers not working on screen with Ben: "Really, you don't want to see a couple onscreen . . . People see paparazzi shots of us together all the time. There's no mystery . . . People are sick of us."
On tattoos: "Garner girls don't have tattoos."
Pick up Jen's cover when it hits newsstands on Aug. 20.