Jennifer Lawrence Met Gala GIFs
Lena, Sarah Jessica, Kristen, and More: The Best Met Gala GIFs!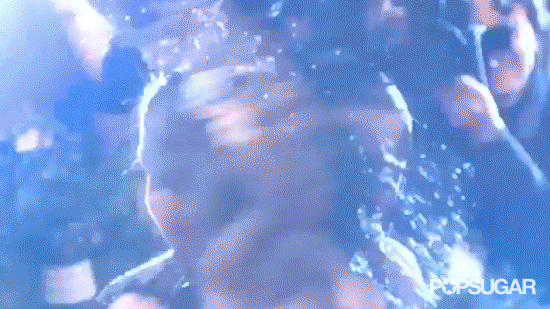 The Met Gala action isn't quite over yet, because we have the best red carpet GIFs for you! Watch as Joshua Jackson photobombs Anne Hathaway, and see not one but two incredible Sarah Jessica Parker moments. See as Jennifer Lawrence pops in to touch SJP's mohawk headdress, and then watch as Lena Dunham gushes to the SATC star.
Madonna, Beyoncé, and so many more await, so just read more!
Madonna's money shot comes at the end
Kristen Stewart shows off her smolder
Jennifer Lawrence pops into Sarah Jessica Parker's picture
Miley has punk hair down
Beyoncé's stylist Ty perfects her train
Joshua Jackson photobombs Anne Hathaway
Kim and Kanye share a sweet moment
Gisele Bündchen flashes her punk cred
Lena Dunham has an "amazing" moment with SJP