Jennifer Lawrence on the Wage Gap in Lenny Letter
Jennifer Lawrence Speaks Out Against the Gender Wage Gap in a Thoughtful Essay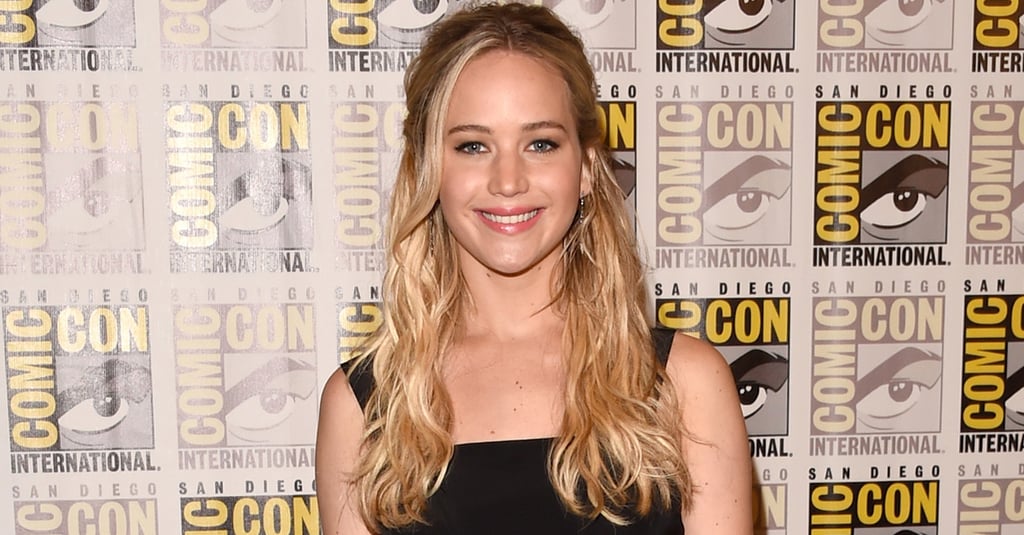 Jennifer Lawrence took on the gender wage gap in an essay for the Lenny Letter, a project by Lena Dunham and Jenni Konner. The actress noted that she's remained "ever-so-slightly quiet" on the subject of feminism but added, "With a lot of talk comes change, so I want to be honest and open and, fingers crossed, not piss anyone off." To start, she admitted circumstances aren't quite relatable, joking, "I didn't want to keep fighting over millions of dollars that, frankly, due to two franchises, I don't need. (I told you it wasn't relatable, don't hate me.)"
Still, she explained how she felt when the Sony leaks revealed that she made less than her male costars, saying, "When I found out how much less I was being paid than the lucky people with d*cks, I didn't get mad at Sony. I got mad at myself. I failed as a negotiator because I gave up early." Jennifer opened up about her fear of seeming "difficult" or "spoiled," adding, "I don't think I'm the only woman with this issue." Getting more specific, she called out some of the A-list actors she's worked with, noting the different ways they were likely perceived because they're men:
"I'm over trying to find the 'adorable' way to state my opinion and still be likable! F*ck that. I don't think I've ever worked for a man in charge who spent time contemplating what angle he should use to have his voice heard. It's just heard. Jeremy Renner, Christian Bale, and Bradley Cooper all fought and succeeded in negotiating powerful deals for themselves. If anything, I'm sure they were commended for being fierce and tactical, while I was busy worrying about coming across as a brat and not getting my fair share. Again, this might have NOTHING to do with my vagina, but I wasn't completely wrong when another leaked Sony email revealed a producer referring to a fellow lead actress in a negotiation as a 'spoiled brat.' For some reason, I just can't picture someone saying that about a man."
Read more in Jennifer Lawrence's full Lenny Letter essay, then check out some of her best quotes plus more celebrities who have talked about feminism.