Jennifer's Night With The Rolling Stones
Jennifer's Night With The Rolling Stones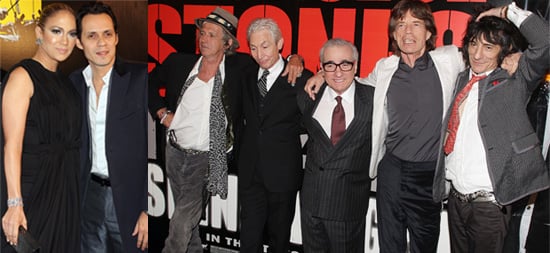 0
Jennifer's Night With The Rolling Stones
Every new mother deserves a little R and R, right? Usually, though, that stands for something a little calmer than rock and roll, which was what new Mum Jennifer Lopez was surrounded by last night. She and her hubby attended the premiere of the new Rolling Stones / Martin Scorsese documentary film Shine A Light in New York.
After the debut of her baby twins in People magazine, I'm guessing Jennifer just wanted a fab night out with her husband and other adults, and who better to spend time with than rock royalty? I can't wait to see this film, the combined greatness of the band and Martin is almost too much to comprehend! The movie is out in the UK on April 11th, and no doubt we'll see more of those Stones this week, as the film premieres in the UK on April 2nd.
For a look at the trailer, as well as seeing more screening attendees such as Tommy Hilfiger, Vanessa Carlton and Val Kilmer, just
Images include: Jennifer Lopez, Marc Anthony, Keith Richards, Mick Jagger, Ronnie Wood, Charlie Watts, Martin Scorsese, Tommy Hilfiger, Gina Gershon, Brett Ratner, Val Kilmer and Vanessa Carlton.