Jessica Alba Gives Birth To A Baby Girl – Honor Marie Warren
Jessica Has A Baby Girl: Honor Marie Warren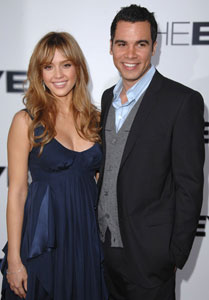 Us Weekly is reporting that Jessica Alba and Cash Warren became parents this weekend! Jessica apparently gave birth to a baby girl at Cedars-Sinai in Los Angeles.
Jessica and Cash quietly got married at the courthouse a few weeks ago, just in time for their new addition. So far we have no news on a baby name or any other details.
EDIT: They've named the baby Honor Marie Warren, her rep has confirmed.
Big congratulations to the new family!