Jessica Alba Relaxes During Paris Fashion Week
Jessica Treats Baby to a Baguette in Paris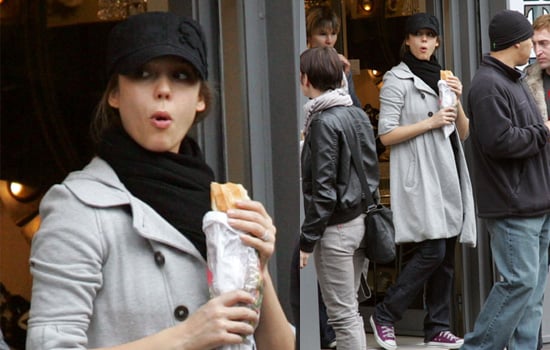 0
Jessica Treats Baby to a Baguette in Paris
Ah, Paris — the Eiffel Tower, the fashion, the romance and ... the baguettes! Jessica Alba is a girl after my own heart, enjoying the fine food that the French have to offer during a break from all those fashion shows over the weekend. Taking a walk around an antique market in Clignancourt Puces, the pregnant actress kept it cool and casual (or should that be warm and casual, what with the scarf and hat combo?) in contrast to the fancy threads she wore to check out Fendi with Rihanna.
If you're a fan of Jessica's red carpet style then you'll be pleased to know that a high street version of the Marchesa number she wore to the Oscars should be available in the next 4-5 weeks at a much more wallet-friendly price than the original.
I wonder if Jessica picked up any pieces for the nursery during her stroll around the market? I guess antiques in a baby's room would be kind of odd, but there are plenty of other ways to pimp your crib ...