Jessica Lange Flawlessly Responds to All the Caitlyn Jenner Comparisons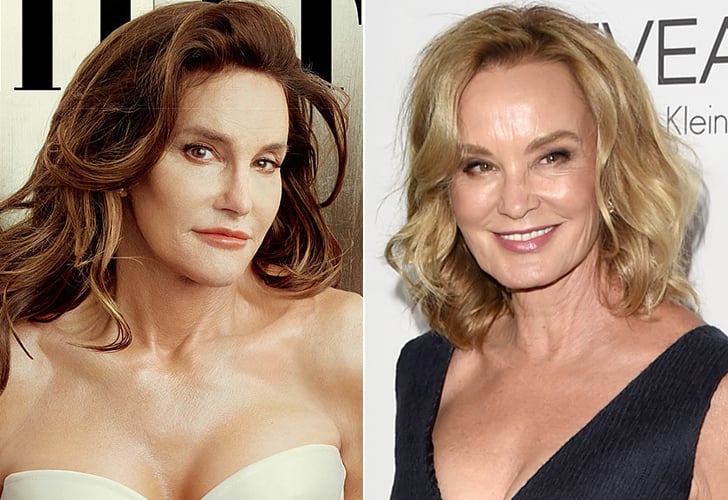 Caitlyn Jenner came out with a bang on Monday when she made her official public debut on the cover of Vanity Fair. Caitlyn's name trended almost immediately, with heartwarming celebrity reactions and general public positivity lighting up the Internet. An unexpected participant of the madness was Jessica Lange, who drew so many comparisons to Caitlyn that her name began to trend as well. The Daily Beast happened to be interviewing Jessica Lange amid all the chaos, and after they explained exactly why she was trending (and what it means to "trend"), Jessica simply responded, "Oh, really? That's so wonderful. Well, now I'm going to have to look for that picture." Cue the collective "aww."
In the wake of Caitlyn's big reveal, more gorgeous pictures from her Vanity Fair shoot surfaced, combined with her moving quotes about the transition, her own reaction to her photos, and why she chose the name Caitlyn. Caitlyn also launched Twitter, Instagram, and Facebook accounts, managing to shatter a world record in the process. One thing's for sure: Caitlyn is slaying.