Jessica Simpson Is Pregnant
Jessica Simpson Confirms She Is Pregnant!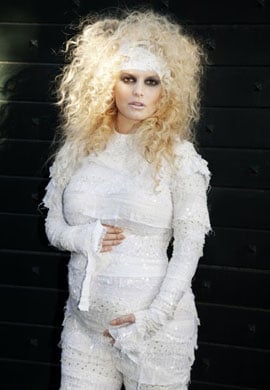 Jessica Simpson is pregnant! The mom-to-be finally confirmed the long-running rumors today on her site.
In typical Jess fashion, she addressed the announcement with humor. She posted a picture of her in full costume, saying, "It's true – I'm going to be a mummy!"
Jessica was finally ready to break the news after months of questions about her apparent bump. She seemed to take a big step last week, though, when she bared her belly in a spandex shirt that seemed to make her upcoming-parenthood status clear. To celebrate the big event, we looked back at Jessica and Eric Johnson's cutest moments. Congrats to the happy couple!