Jimmy Kimmel's Best Quotes at the Emmys 2016
11 of Jimmy Kimmel's Best One-Liners From the Emmys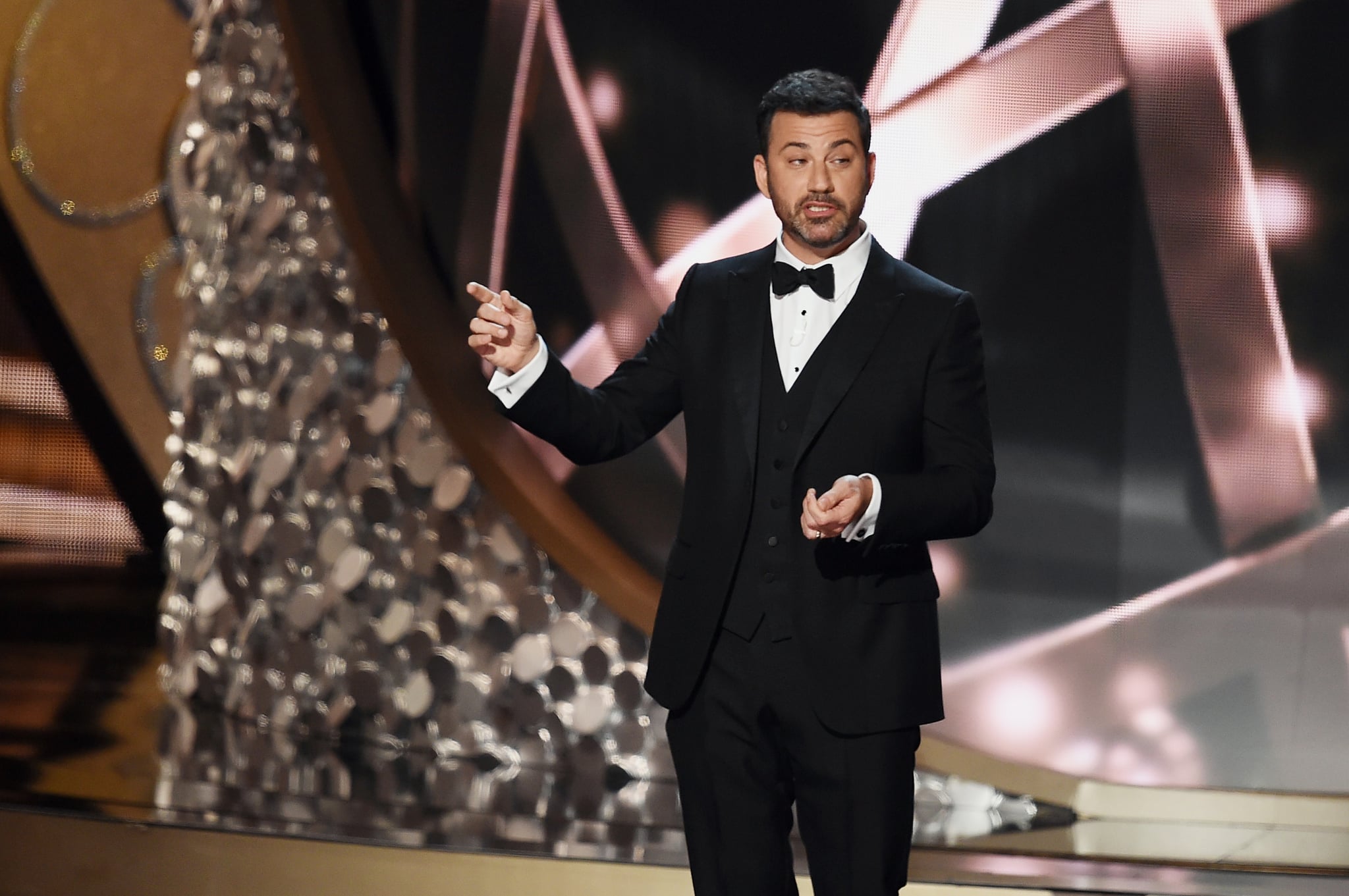 While sometimes attending award shows can make you a target for some mean-spirited hosts, the 2016 Emmy Awards audience was in safe hands with Jimmy Kimmel. This year's host did crack wise about some of the high-profile people up for awards, but for the most part, his opening monologue was pretty tame. Though at times he may have made things a little awkward (Bill Cosby humour, anyone?), everything was in good fun. Here are Kimmel's best quotes from the whole show — plus a note from Kimmel's mum.
"This must be very strange, are you rooting for O.J. this time?" — To the real Marcia Clark
"Hi Jon Snow, you're my freebie, you know." — Hitting on Kit Harington
"The Emmys are so diverse this year that the Oscars are now telling people that they're one of our best friends — they're not, by the way." — Commenting on the #OscarsSoWhite drama
"We don't need to watch reality TV shows anymore because we're living in one. Thanks, Mark." — Thanking Mark Burnett for having Donald Trump host The Apprentice
"When Maggie Smith gets nominated for an Emmy, she has the same reaction that the rest of us have when we get those 20 percent off Bed Bath & Beyond certificates: straight into the trash." — Calling out "Lame" Maggie Smith for never coming to the Emmys
"Taraji, at this point you could probably drop the P. Are there other Taraji Hensons out there?" — Critiquing Taraji P. Henson's name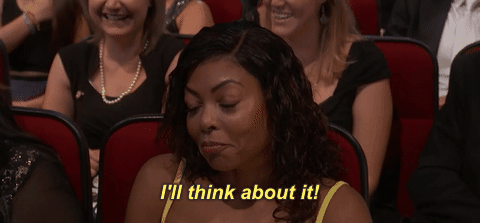 "I'm trying to figure out if 'topple the patriarchy' is good for me or not." — Wondering aloud about Jill Soloway's proclamation
"He's not really here, I just wanted to see what you guys would do." — After the announcer said Bill Cosby was coming out
"Dear Cuba, loved you in Snow Dogs. Kisses and hugs, kisses and hugs, Joan (Jimmy's mom)" — A note from Kimmel's mom to Cuba Gooding Jr.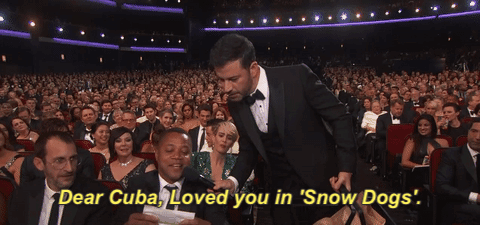 "I have to believe that Johnnie Cochran is somewhere smiling up at us tonight." — Implying that the late Johnnie Cochran maybe didn't go to heaven
"On a night like this, do you even wonder which ones of your friends didn't vote for you?" — To all the nominees