Is Joe Alwyn in Taylor Swift's "Delicate" Music Video?
We Can't Make Any Promises, but It Looks Like Taylor Swift's Boyfriend Was in Her "Delicate" Video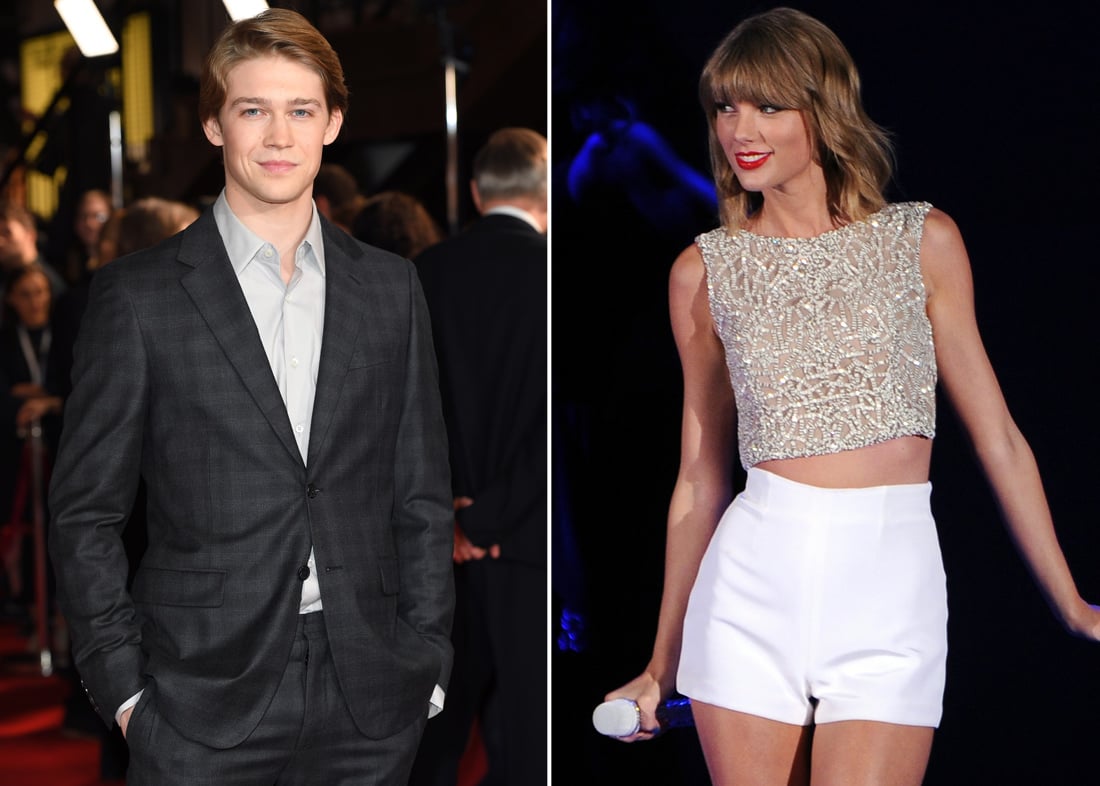 Did Taylor Swift's boyfriend make a special cameo in her "Delicate" music video? Fans certainly seem to think so. While there are tons of hidden references throughout the video, one eagle-eyed fan thinks they spotted Joe Alwyn in one of the shots. After being virtually invisible the entire video, Taylor gets back to reality when she makes a wish on a magic note. As the crowd turns toward her, a man who slightly resembles the British actor can be spotted hanging out in the background.
While it's hard to know for sure, we certainly wouldn't it put past Taylor to slip something like that in. After all, she does set her eyes on someone in the bar before the screen cuts to black. Not to mention, the song is rumoured to be about him.
JOE ALWIN MADE HIS DEBUT ON #DelicateMusicVideo
I repeat, JOE ALWIN MADE HIS DEBUT ON #DelicateMusicVideo pic.twitter.com/Pf6nnPkYy3

— #1 don't blame me stan (@WANEGBT_stan) March 12, 2018
Aside from dropping hints about her love life in her music, the singer has been incredibly private about her romance with Joe since they first started dating in May 2017. In fact, they've only been spotted together on a handful of occasions. In December, Joe supported Taylor at her Z100 Jingle Ball performance in NYC, and they recently showed PDA during a hike in LA.