Joe Jonas and Ashley Greene Feud Details
A Comprehensive List of the Drama That Unfolded After Joe Jonas Outed Ashley Greene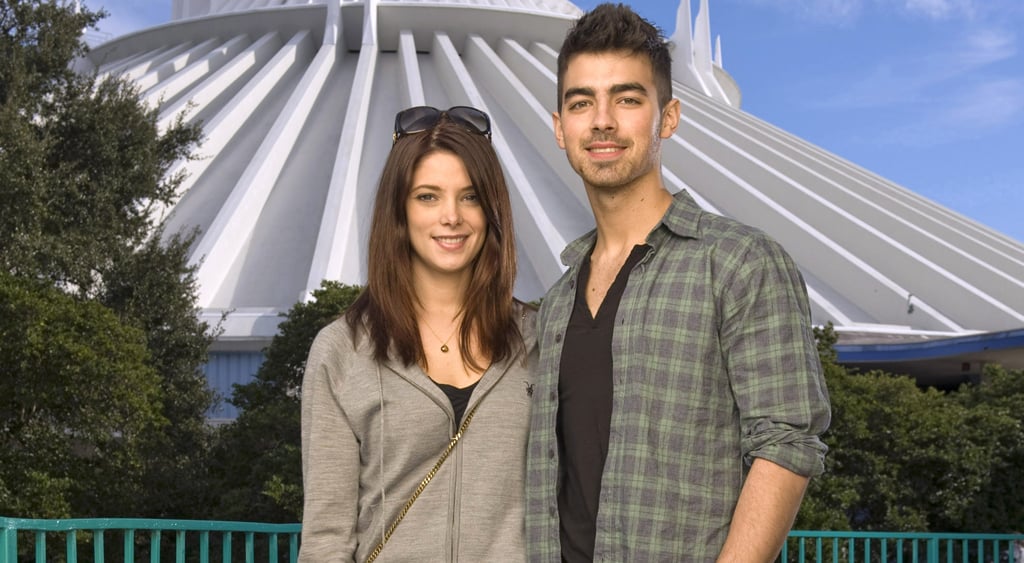 Last week, Joe Jonas got incredibly candid during a celebrity Reddit AMA ("Ask Me Anything"), answering everything from the how the size of his penis compares to brothers Nick and Kevin to how he lost his virginity. But not everyone was happy with his responses; shortly after the DNCE frontman revealed that he lost V card to Twilight star Ashley Greene, what has ensued is now a back-and-forth battle between the two exes. Here's everything that has gone down between Joe and Ashley since the AMA.
Joe talks about how he lost his virginity to Ashley. Joe participated in a revealing Reddit AMA on Oct. 11, admitting that he lost his virginity to ex Ashley Greene. "I lost my virginity to this girl named Ashley. You can probably just Google it. It's pretty easy to figure out. I dated a girl named Ashley, so just Google it to figure out which Ashley that is," he admitted, before diving into a story about how he trashed his roommate's room while looking for a condom. "It's quite the great story because I didn't have any condoms, so I went to our drummer, Jack's room, who was my roommate at the time and I demolished his room looking for them. Found them underneath his underwear drawer. When he came home, he thought somebody broke into his room because his whole room was demolished because I was in dire need. Needed to happen then and now. Safety first, kids," he said.
Ashley posts a cryptic response on Instagram. A day after Joe's comments went viral, Ashley seemingly responded to her ex-boyfriend's comments by posting a captionless photo to Instagram that read "Class is timeless."
Joe explains why he outed Ashley. On Oct. 15, the DNCE frontman explained why he called out his ex-girlfriend, telling ET, "I don't know. I think life's too short, you know? I mean, ultimately, I think of myself as an honest guy. There are just those moments in life where you have to be true to yourself and true to the world." He then added, "I'm not out to hurt anybody, but I think, ultimately, I'm just telling my stories and what I can say from my heart."