Joe McElderry Is The Winner of The X Factor 2009! Olly Murs is in Second Place in The X Factor 2009!
Joe McElderry is the Winner of The X Factor 2009!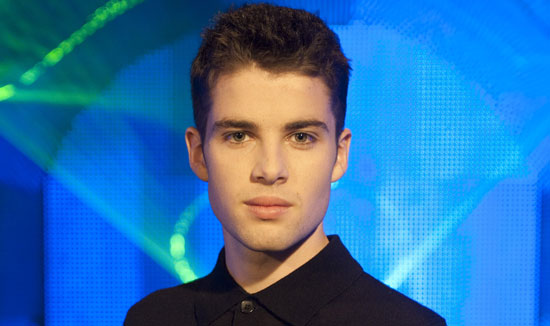 Joe McElderry has won The X Factor 2009!! He beat out Olly Murs for the title after a close battle, which you can see from the close numbers on my poll today!
After a group song — Take That's "Never Forget" — from the reunited final twelve, Olly kicked off the night with his favourite song from the series, "Twist and Shout", while Joe revisited Journey's "Don't Stop Believin'". JLS and Alexandra Burke came back for a fab performance of Alexandra's hit "Bad Boys" and the JLS song "Everybody In Love" — it's amazing how far they've come since last year's The X Factor. Leona Lewis then came back to the show and sang "Stop Crying Your Heart Out" to a montage of clips from the series.
At the end of the night, Olly and Joe each sang their versions of the Miley Cyrus song "The Climb" which will be released by the winner! The song definitely suited Joe's voice and style a lot better than Olly's, don't you think? Both boys got a look at their best bits from the series, and also got messages from their families and the people that love them. George Michael came back to sing his new single while everyone voted, and then somehow they managed to top that amazing guest with the wonderful Sir Paul McCartney who had the final twelve back on to sing with him.
After one final nervewracking ad break, and over 10million votes, Joe McElderry was announced as the winner of The X Factor 2009! Olly took it well, and it was obvious the two guys were close friends. Cheryl Cole was Joe's mentor this year, and Alexandra's last year — looks like she has the magic touch! Are you pleased Joe won? Let me know!