John Cena and Nikki Bella Breakup Details
Did John Cena and Nikki Bella Break Up Over Starting a Family? Here's What We Know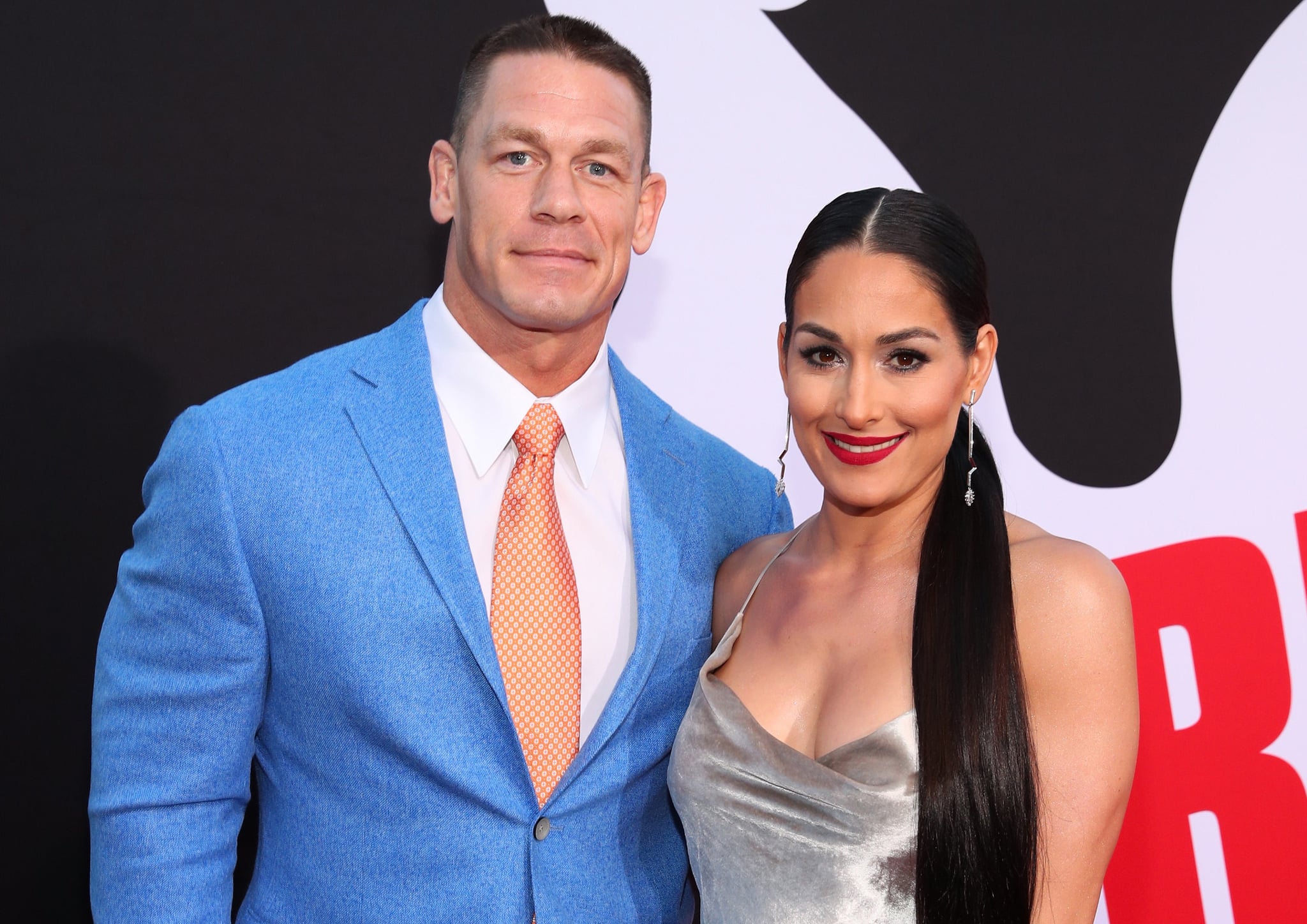 John Cena and Nikki Bella broke the hearts of WWE fans all over the world when they announced their split on Sunday, just weeks before their May 5 wedding. The couple first began dating in 2012 and got engaged at WrestleMania 33 in April 2017. While John and Nikki have yet to publicly reveal what led to their split, reports seems to suggest that their opposing views on marriage and starting a family are what ultimately caused a rift between them. As we await more details, keep reading to see everything that's unfolded since John and Nikki called it quits.
April 15, 2018
Nikki and John end their engagement. Just weeks before their May 5 wedding, Nikki and John released a joint statement to Us Weekly announcing their split. "While this decision was a difficult one, we continue to have a great deal of love and respect for one another," they said. "We ask that you respect our privacy during this time in our lives."
Nikki speaks outs. Shortly after the news broke, Nikki released a similar statement on her Instagram, writing, "We love you all ❤️."


John speaks out. While the WWE superstar hasn't actually commented on the split, he has been posting cryptic messages on social media. After the news broke, John posted a photo of a shattered heart on Instagram, which he then followed up with a quote by poet Walt Whitman.


Anybody feeling down, check out #WaltWhitman has always been a helpful voice in times of crisis. Beautifully wild thinker, and was certainly onto something with ideas like these. pic.twitter.com/tGl3p9smFl

— John Cena (@JohnCena) April 15, 2018

But he didn't stop there! John also posted a graphic from The Simpsons that read "Worst day ever!" as well as another series of quotes.

Hardship, loss, and humility are extremely difficult waters to navigate, but perseverance thru them builds a strength to withstand anything life throws your way.

— John Cena (@JohnCena) April 16, 2018
April 17, 2018
More details emerge. According to People, it was Nikki who called off their nuptials. "He was making it abundantly clear that he was going into this gritting his teeth the whole way. Nikki is an amazing, talented, strong, one-of-a-kind woman. Anyone would be lucky to have her in their life — yet John acted more and more like he was doing her a favor by somehow conceding to go ahead and marry her," a source told the publication. "[Nikki] doesn't need a pity proposal, a pity wedding, a pity husband. She's a phenomenal, tremendous woman."
Nikki and John reportedly envisioned different futures together. Nikki has always been vocal about wanting to get married and starting a family. John, on the other hand, was married once before and previously told Nikki that kids were not in his future. According to ET, this was the main reason for their split. "Nikki and John truly love each other, but they will never have the same view on a perfect future," an insider said. "Nikki has always dreamt of having a family of her own and John does not want children and that was the main cause of their breakup. They are both dedicated to their careers, but Nikki wants more than just that."
Long distance may have also played a factor. According to E! News, Nikki and John had been having issues for a while now. "Things have been brewing for a while between them," a source said. "As John got more and more popular, things changed and he got the Hollywood bug. He got more opportunities and he just isn't the same person now that he promised Nikki he'd be for her. Even when he was working long distance, it became an issue; he wasn't giving her what she needed emotionally."