John Legend Defends Chrissy Teigen After Having Baby
If You're Going to Shame Chrissy Teigen For Her Parenting Choices, Make Sure You Shame John Legend, Too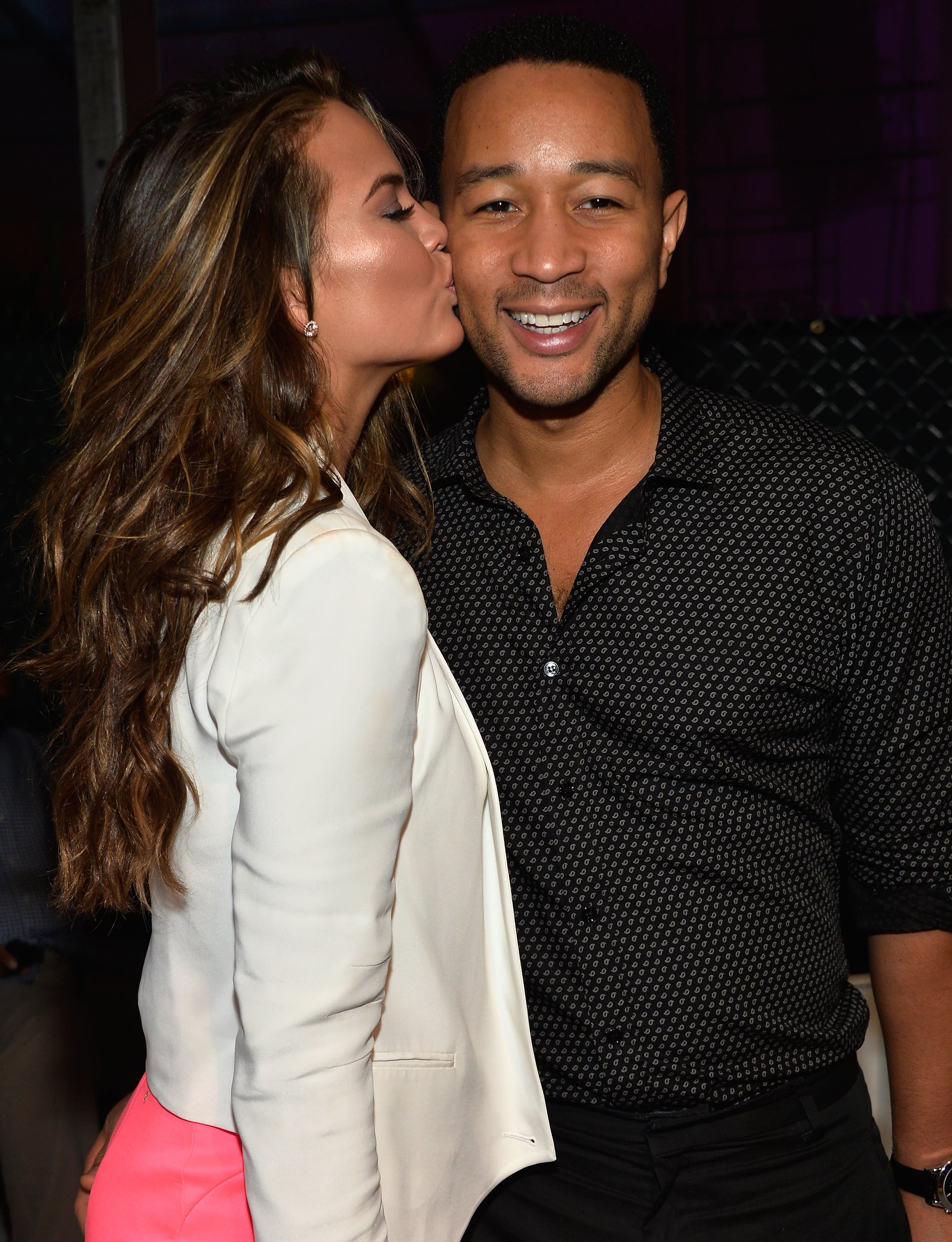 John Legend and Chrissy Teigen welcomed their daughter, Luna, less than a month ago, but the couple — Chrissy, specifically — has already been criticised for her parenting. No, not for her choice to breastfeed or use the bottle or whether or not Luna has adequate "tummy time," but for her doing crazy things like, you know, going out to dinner with her husband. After commenters began dragging the model and cookbook author for daring to be hungry enough to leave the house, Chrissy spoke out on Twitter, sharing a screenshot of her mentions and saying, "I went to dinner. People are pissed. Good morning!"
Despite the fact that Chrissy was well within her right to enjoy a meal with her other half at a restaurant, John took to social media on Tuesday to shut down lingering critics with the below tweet.
Funny there's no dad-shaming. When both of us go out to dinner, shame both of us so Chrissy doesn't have to take it all. We'll split it.

— John Legend (@johnlegend) May 11, 2016
The Oscar winner's comments come after his family of three was discussed in a hilarious and spot-on Daily Show segment about "mum shaming." Just another reason to love John Legend, right?