John Legend Talking About Chrissy Teigen and Luna Jan. 2017
John Legend Is "Proud" to Be Married to a Badass Feminist Like Chrissy Teigen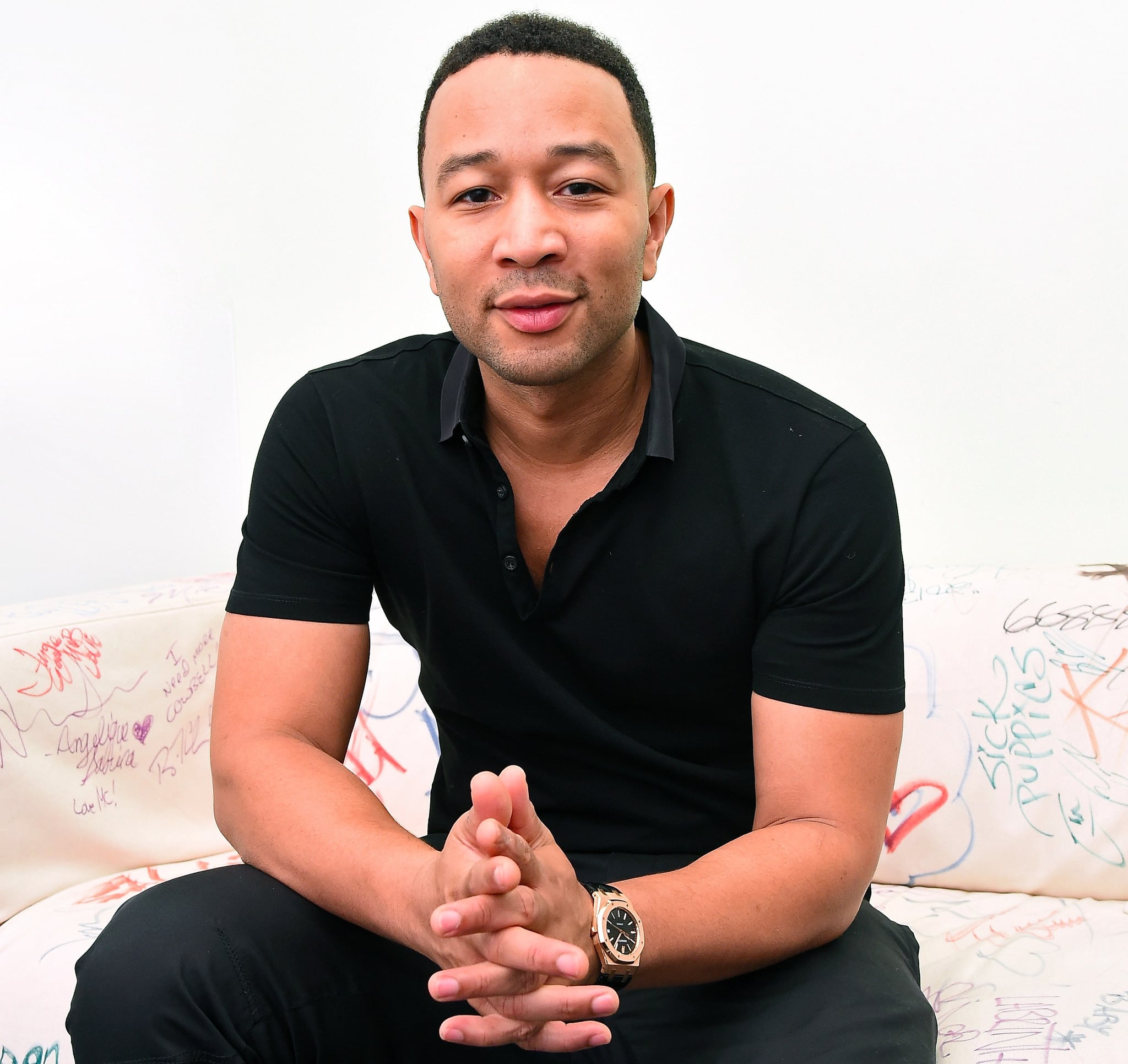 Image Source: Getty / Ilya S. Savenok
A lot has changed for John Legend in the past year. In April 2016, he welcomed Luna, his first child with Chrissy Teigen. In the months following, John released a new music video starring the two, spoiled the world with snaps of baby Luna, and executive produced and starred in La La Land, one of the biggest films of the year. In 2017, things are only heating up. With a fresh album and a new Super Bowl commercial partnership with Lifewtr, John is already on his way to topping last year. Recently, we hopped on the phone to interview the music sensation about his Super Bowl venture, his new music, and his new life as a father.
POPSUGAR: What does it mean to you to be married to such a strong and outspoken feminist?
John Legend: Well, I'm a feminist myself! I believe in the message of feminism, that women have the right to an equal place at the table, an equal place in leadership. And I'm proud of my wife for standing up for that and being a fearless voice out there. I feel pretty lucky that I've found someone who . . . she and I are different, but in the ways that we're alike, it works out really well. And in the ways that we're different, it works out really well.
"I believe in the message of feminism, that women have the right to an equal place at the table."
PS: Let's talk about Lifewtr. Can you tell me about the Super Bowl commercial and the creative process behind it?
JL: Well, the whole brand is about celebrating life, celebrating creativity, celebrating inspiration, and kind of appreciating all of that. Part of the way they manifest that is through the bottle itself, through featuring artists on the bottle, really embracing that idea of creativity and inspiration. We wanted to embrace that and incorporate it into the ad. And so we actually wrote a few lyrics to kind of fit with that theme: creativity, inspiration, and magic. And then we made a clip for the ad.
PS: You know, I'm actually curious about your creative process. How has it changed since you became a father?
JL: Well, I think I have new things to inspire me, obviously. On my new album Darkness to Light, I wrote about my daughter. I wrote about what it felt like becoming a new father. And obviously, I write about my wife and my relationship as well. I think, as I get older, as I have new life circumstances, I'm going to continue to be inspired by those things and write about them. When it comes to the process of writing, I still do it the same way. I still go to the studio, I focus and try to write a song within four or five hours. I start with the music, and then the lyrics usually come after. So that's always been the same, but I think now I just have new things to think about, new things to write about, new inspiration.